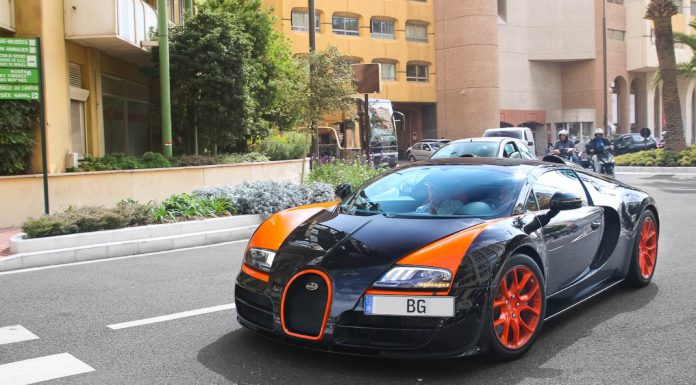 Monaco is buzzing. The principality is brimming with Bugatti's and Monaco being the unique place it is, these Bugatti's are very rare indeed! Having brought you galleries of the L'or Blanc Vitesse with the SK Edition followed by a beautiful Grey and Orange Vitesse we can now bring you this superb example.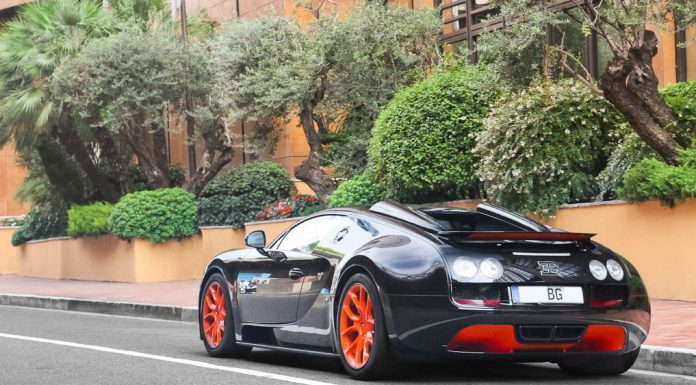 On 6 April 2013, Bugatti set the record for having the highest top speed of any roadster in the world with the Veyron Grand Sport Vitesse, reaching on average a top speed of 408.84 km/h (254.04 mph). This of course is a great achievement and to celebrate the famous marque created the Vitesse WRC (World Record Car). The special edition is black and features orange accents around the headlights and grille, as well as having orange rims and orange interior parts. Just eight were built each for a price of €1.99. You may recognise it as it was seen recently in Monaco driven by Jeremy Clarkson from Top Gear.
The Vitesse produces a maximum output of 1,200hp and this allows the car to reach 100 km/h from zero in an astounding 2.6 seconds. These beautiful images were captured by Raphael Belly Photography as the car was being test driven, departing from the new Bugatti showroom in Monaco.