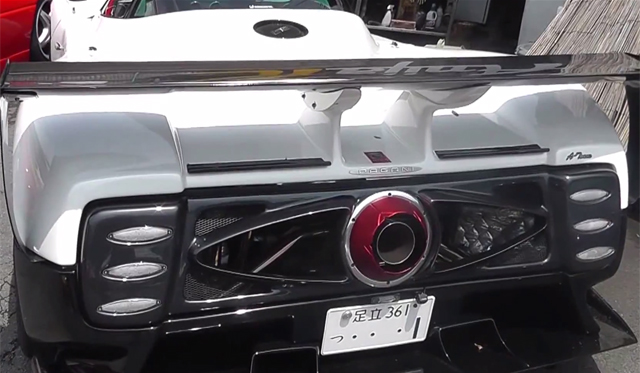 The name Pagani Zonda Anija may ring a bell with you as it's a custom Pagani Zonda we've showcased a couple times here on GTspirit.
[youtube]http://www.youtube.com/watch?v=UkcbtEb44Q4[/youtube]
Originally based off a Pagani Zonda C12S, the Zonda Anija originally received a new bodykit featuring a large white front splitter and white rear diffuser. Additionally, the first iteration of the Pagani Zonda Anija featured a massive rear wing. Well, we recently stumbled upon the following two videos of the car in what appears to be its latest specification.
Clearly inspired by the Pagani Zonda Cinque, the new Anija features an extremely unique rear end incorporating six new taillights as well as a very unique, single central exiting exhaust pipe. From the front, the headlights have been removed leaving a bare hood with a central carbon fiber piece. Additionally, it features a Pagani Zonda R inspired carbon fiber rear wing.
[youtube]http://www.youtube.com/watch?v=ofDGcySjDl0[/youtube]
If you have any more details about the Anija, let us know!