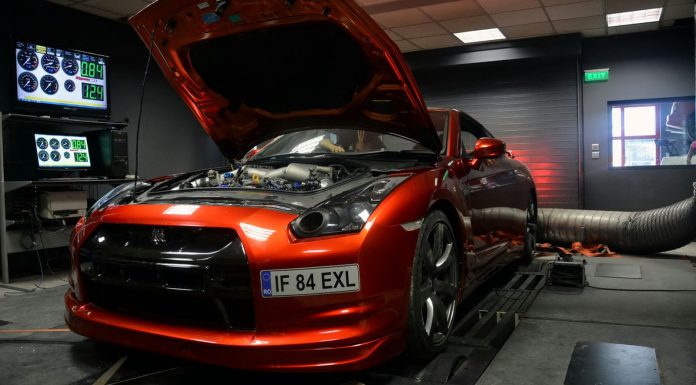 It almost goes without saying that this side of the Lamborghini Gallardo, the Nissan GT-R has become one of the most popular supercars for high-performance tuners around the globe. In fact, numerous Nissan GT-Rs around the world feature over 3 times the power of the stock car with this one even delivering a total of 1700hp.
[youtube]http://www.youtube.com/watch?v=_aRcCsYtt-s#t=105[/youtube]
As it stands, the world's fastest Nissan GT-R in the quarter mile is this Alpha 16 Omega Nissan GT-R capable of completing the sprint in just 7.98 seconds. Conversely, this Nissan GT-R featuring the same Alpha 16 performance kit is fast enough to hit 60mph in just 1.7 seconds and the quarter mile in 8.28 seconds. However, both of these GT-Rs are from America leaving us to ask what's the fastest Nissan GT-R in Europe?
Well, that comes in the form of the following burnt orange Nissan GT-R courtesy of Romanian-based Exelixis Motorsports. Thanks to some thorough modifications, this unique Nissan GT-R produces a mighty 1500hp and the tuner claims it's the quickest GT-R in Europe and based on the following time, we'd be inclined to agree with them.
[youtube]http://www.youtube.com/watch?v=4akPsNPPheY#t=209[/youtube]
The car recently recorded an 8.47 second run in the quarter mile with a top speed of 277km/h (172mph) in the short sprint. Making this car all the more impressive is that this Nissan GT-R looks completely stock except for its drag tires, unique paintjob and slightly modified headlights.