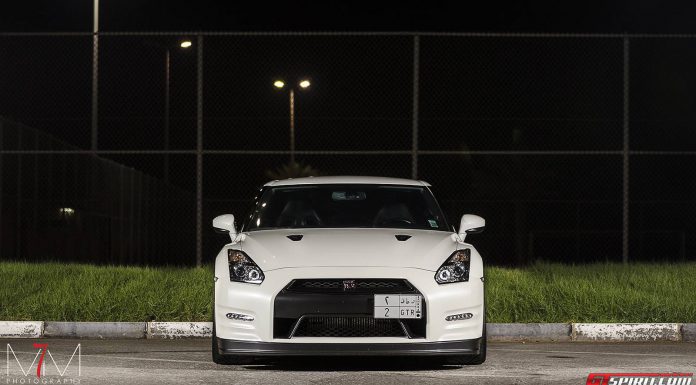 Godzilla, the giant killer, supercar slayer. Just a few names that have been given to the remarkable Nissan GT-R than re-wrote the rule books and became the new bench mark, the new yard stick. For the past six years to GT-R's legendary name has popped up in road tests and reviews of cars ranging for the Audi R8 and 911 Turbo to the ballistic Bugatti Veyron as the car presents an all round package that had rarely been seen before.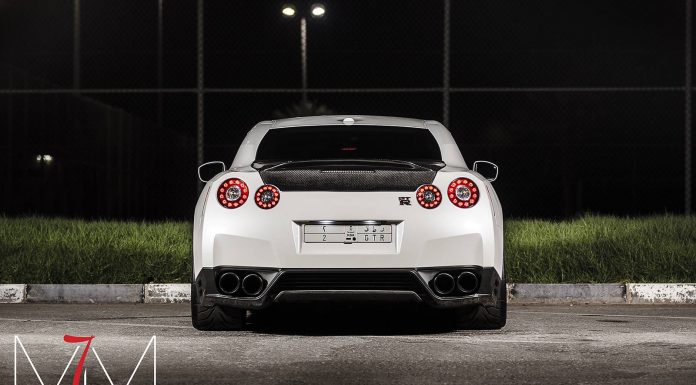 The GT-R has been evolving with time, Nissan have refreshed various components of the car. The 2007 release model featured a very reasonable 485bhp and would reach 60mph in 3.2 seconds. Nissan worked on specific aspects of the car such as the boost, and the latest iteration of the Japanese bombshell produces 545bhp smashing through the 60mph mark in a scarcely believable 2.7 seconds!
The pictures you see here were taken in Saudi Arabia, a place where the GT-R is very popular, and feature a very appealing white GT-R that feature a number of tantalizing modification. The GT-R has been a hit with tuners, many of then tuning their cars to astronomical power figures, around the 2000bhp mark!. Be warned, with great power comes great responsibility, as this women unfortunately found out when drag racing her tuned GT-R. As you will see the results were not great.