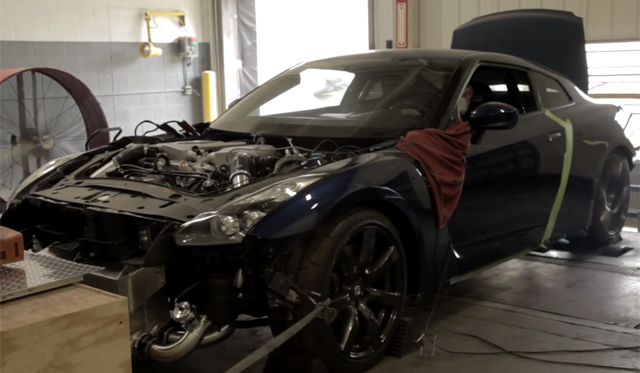 Just what does a 2000hp Nissan GT-R sound like on the dyno? Well, Switzer Performance is currently working on such a creation and the following clip showcases the insane car on the dyno.
[youtube]http://www.youtube.com/watch?v=lzaxcCyOBVU[/youtube]
This street-legal Nissan GT-R is capable of delivering 2000hp at the flywheel which is the equivalent of 1760hp at the wheels! As a result, that puts this Nissan GT-R right in line with this infamous 1700hp Nissan GT-R from Russia!
2014 Nissan GT-R Track Edition

More videos and pictures of the car are certain to arrive in the coming few months and we'll be sure to update you with them when they do!