Ferrari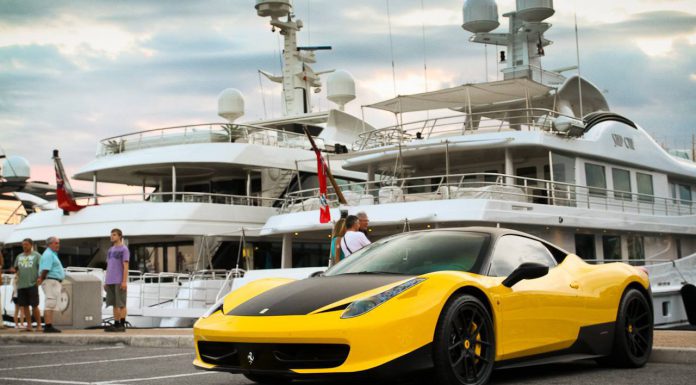 Qatari's. Love or hate their style, it cannot be argued that they know how to put on a show! From the Tron Aventador to Mansory SLR Renovatio's, the Qatari's certainly like to make their supercars standout.
Raphaël Belly spotted this remarkable Ferrari 458 in Monaco, a popular location for the Arabs to visit, and as you can see its far from the ordinary 458. The addition of a number of black parts and vinyl wrapped sections certainly give this car a unique look, and with a Refined Marques Exhaust fitted, the car certainly draws even more attention. The car is owned by the Emir (leader) of Qatar and we think it looks great!
Modifications on the car are not really known as of yet but the standard 458 certainly does not need much tuning. The 4.5ltr V8 produces 562bhp and the lightweight design of the car means that 0-62mph takes just 3.4 seconds and won't stop accelerating until it reaches 202mph.
What are your thought on this bumble-bee styled 458?