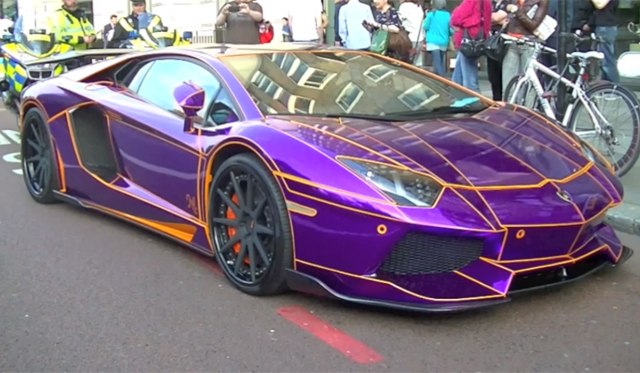 A bespoke purple Lamborghini Aventador customised by Japanese tuning company Liberty Walk was recently stopped and seized by police in London, England.
As the following video showcases, this unique Lamborghini Aventador features a deep purple wrap with a multitude of bright orange pinstripes and is believed to be owned by 24-year-old Nasser Al-Thani who is a member of Qatar's ruling family. Making this Lamborghini Aventador all the more unique is that it can glow in the dark!
According to initial reports, the car was stopped because it didn't have a front number plate, but was later towed away and impounded as the driver didn't produce any insurance details or a driver's license on request.