BMW will be unveiling a host of new third-generation X5's at this years IAA Frankfurt Motor Show 2013. Two cars in the line-up stands out among the other versions of the popular SportActivityVehicle. The Security and Security Plus X5.
These cars looks perfectly ordinary to the untrained eye however the BMW Concept X5 Security Plus is the only vehicle in this class which fulfills the requirements of something called 'protection level VR6'. What does this mean? This X5 offers all-round protection against violent assault, kidnapping and organised crime, this model therefore meets the needs of risk-exposed private individuals and prominent public figures with enhanced security needs (should you be the kind of person that is susceptible to such heinous hatred!). Particularly in regions like South America, Africa or Russia, these are often important customer considerations. BMW has gone as far to say the Security Plus provides secure protection for up to four occupants against assault from 'the world's most popular firearm, the AK-47'.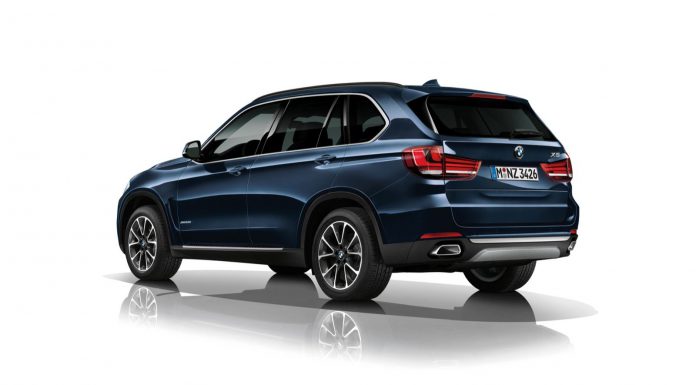 BMW has also developed a further version, the BMW X5 Security, which meets the requirements of protection level VR4 and provides reliable protection against general street crime of a lesser strength. Both the BMW X5 Security and the BMW Concept X5 Security Plus combine effective occupant protection and generous comfort with the dynamic performance, agility and versatility typical of the BMW X models that we have all become accustomed to in the surprising sharp X5, such as that of the X5's we recently tested.
There is no point in having all of these incredible safety features if you are unable to get away from your attackers and BMW have, of course, thought of this too. Thanks to its excellent driveability, not least due to the superior performance of the powerful 450 hp V8 petrol engine with BMW TwinPower Turbo technology and the intelligent BMW xDrive all-wheel-drive system, the BMW Concept X5 Security Plus can be manoeuvred safely even in difficult situations, both on and off surfaced roads. At the same time adjustments have been made to the chassis, electronic management systems and brake system to address the increased vehicle weight (the weight difference is yet to be disclosed). The performance of these models is therefore virtually on a par with a regular BMW X5 model meaning it should be sufficiently fast.
BMW have 30 years of experience creating armoured vehicles so you can trust this car will be one of the safest and most secure cars available for purchase without buying a car that has been purpose built that will not have the discreet appearance of a car that can been seen across the globe such as the X5 that blends in with traffic.
2014 BMW X5