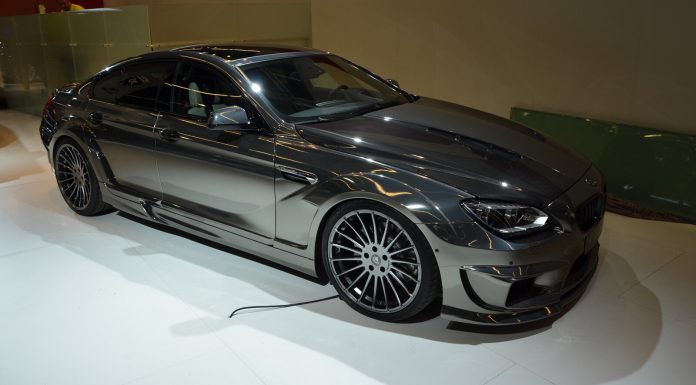 Hamann has one of the biggest dedicated tuning stands at IAA Frankfurt Motor Show 2013. It houses many interesting show cars, including the brand new Hamann Mirror GC. Based on the brand new BMW M6 Gran Coupé, the Mirror GC is very similar to the M6 Mirror we saw at the Geneva Motor Show earlier in the year.
The Hamann Mirror GC bodykit is widebody in every sense of the word. It gets a four-part tailor-made suit consisting of a new front bumper spoiler with large air intakes, new front wings, side skirts, wing extensions at the rear, a rear spoiler, a three-part centre rear panel and a new rear wing. The bonnet has been replaced with a new carbon fibre unit, it matches a similarly finished rear spoiler. The entire bodywork is 40 millimetres wider as a result of the modifications.
Hamann have a set of light-weight alloy wheels too. The BMW M6 Gran Coupé gets an ultra-lightweight forged rim named Unique Forged Formula with a nine-spoke Y-design and a central locking mechanism. The wheels measure 9×21 inches at the front and 11×21 inches on the rear axle and hide four progressive sport springs which bring the bodywork 25 millimetres closer to the asphalt. Hamann uses Vredestein Ultrac Vorti R tyres from Vredestein in the sizes of 265/30 and 305/25.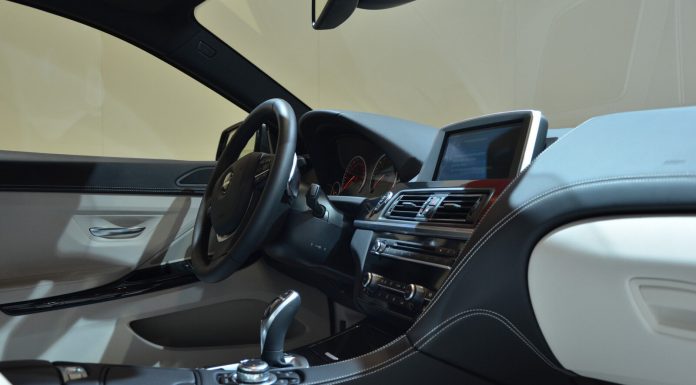 To ensure the Hamann Mirror GC has a soundtrack to match the dramatic looks, Hamann fit a sports exhaust system with exhaust muffler and four black anodized tail pipes. The interior is a little more subdued with pedals made of aluminium as well as the floormat set with the company emblem. The seats also receive a new leather covering.