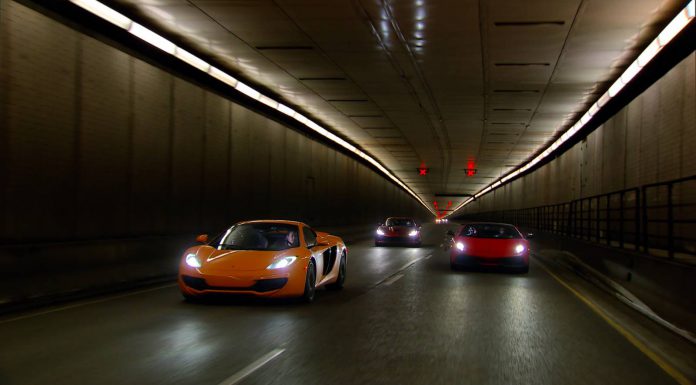 Top Gear USA is set to return on Tuesday, September the 3rd, for the fourth season on the History Channel.
This season, hosts Tanner Foust, Rutledge Wood and Adam Ferrara will participate in a selection of different challenges such as a race coast-to-coast from New York to Los Angeles in their favourite supercars! They include the Lamborghini Gallardo LP570-4 Super Trofeo Stradale, 2013 SRT Viper and the McLaren 12C!
[youtube]http://www.youtube.com/watch?v=yp-01_jgFRs[/youtube]
Additionally, Season 4 will see the hosts challenging each other to create their own amphibious cars. Top Gear USA will also get their hands on the all-new 2014 Chevrolet Corvette Stingray! Other challenges include travelling through Alaska in home-made convertibles, a motorbike trip to Sturgis as well as a high-speed race between a jet boat, rally car and a supercar!