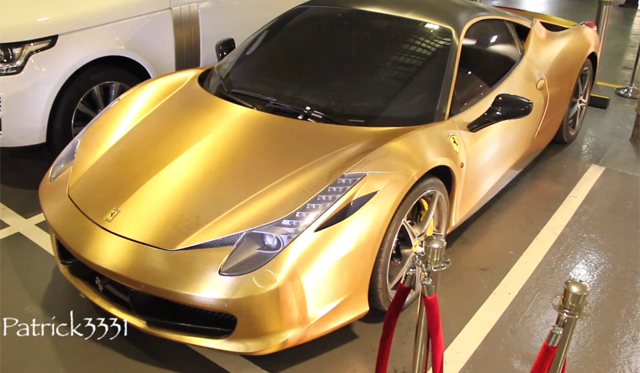 As we well know, Dubai truly is a sanctuary for some of the world's most impressive supercars. While in the wealthy city, Patick3331 on YouTube managed to spot this unique brushed gold Ferrari 458 Italia in a valet parking area.
[youtube]http://www.youtube.com/watch?v=RYkRpOJMhag[/youtube]
Unlike chrome gold wraps which generally look very cheap and tacky, this gold finish looks quite sensational and seems to have been done very professionally.
If you have any idea what company performed the wrap, let us know!