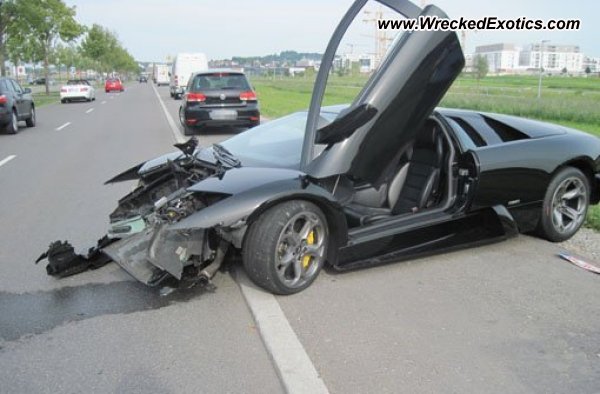 A first generation black Lamborghini Murcielago was recently crashed in Boblingen, Germany at the hands of a car salesman.
Reports state that the crash happened at around 5pm on Thursday last week when the car salesman driving accidently shifted into the wrong gear and lost control of the 6.2-liter V12 powered Italian exotic. It's not known exactly how shifting into the wrong gear caused the crash, but it's possible the driver accidently downshifted when quickly accelerating and therefore lost traction.
However it happened, the damage is evident. The entire front of the Lamborghini Murcielago has been destroyed.
[Via Wrecked Exotics]