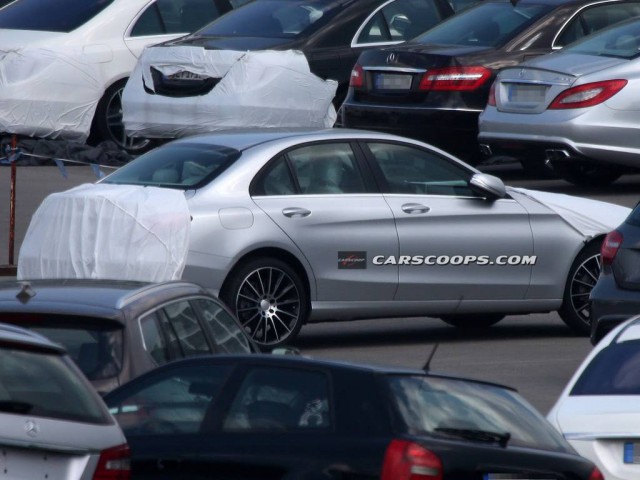 The upcoming facelifted 2015 Mercedes-Benz C-Class has been spotted yet again this time displaying its side profile completely undisguised for the very first time.
What's immediately apparent about the 2015 Mercedes-Benz C-Class from this image is that it shares many of the new design elements of the recently updated 2014 Mercedes-Benz S-Class. In fact, it simply looks like a smaller version of the S-Class even featuring similar taillights as well as the sharp profile lines reminiscent of the 2014 Mercedes-Benz CLA.
In addition to these new exterior features, the 2015 Mercedes-Benz C-Class will also be offered as a convertible for the first time to rival the upcoming 2014 BMW 4-Series Convertible.
[Via Carscoops]