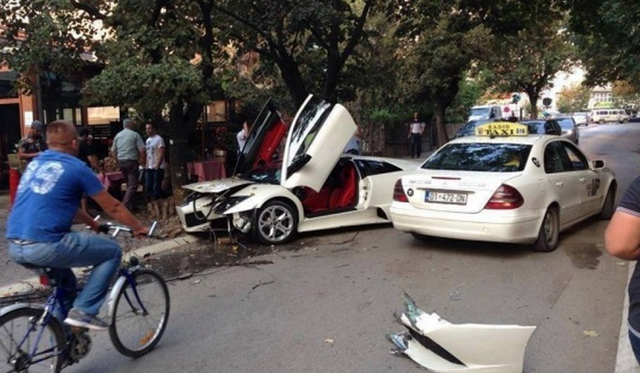 A balloon white Lamborghini Murcielago LP640 was recently destroyed in the Republic of Kosova after the female driver was reportedly showing off.
However, the driver was obviously unable to control of 640 horses and end up smashing into a tree, completely destroying the front end of the car!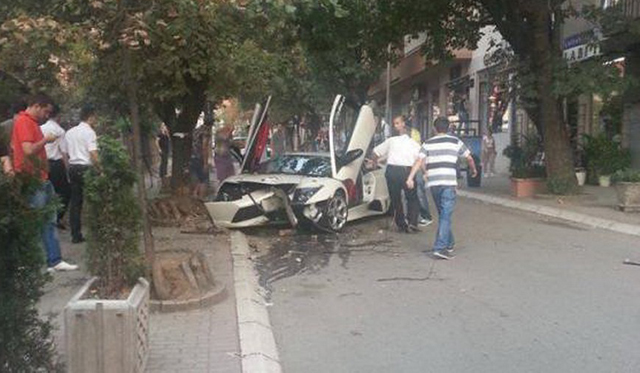 It's likely that the damage could be repaired, but it wouldn't be cheap!
[Via Wrecked Exotics]