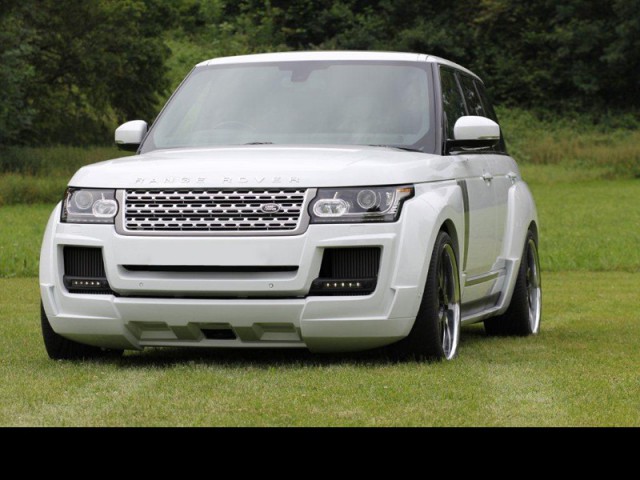 Any die-hard off-roading or Range Rover fans out there, I suggest you look away now. Why? Well, because yet another tuner has taken to the recently facelifted and updated 2013 Range Rover and have stripped it of all of its off-roading capabilities in favour of an extremely aggressive, low stance and widebody kit.
This latest creation doesn't come from Lumma Design which is all too familiar with the 2013 Range Rover and is instead brought to us by German tuning company Arden and as the following images show, it's quite a thorough makeover.
First and foremost, the 2013 Range Rover by Arden can be instantly separated from the standard car as it features an outlandish widebody kit incorporating new front and rear bumpers as well as different side skirts. At the front, you may also notice the addition of LED daytime running lights near the base of the front bumper. This bodykit also incorporates significantly wider front and rear wheel arches.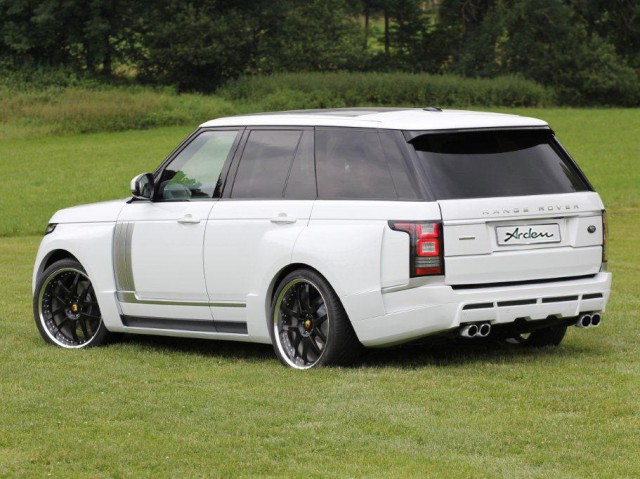 The 2013 Range Rover by Arden then features a nice set of 22-inch alloy wheels complemented with low-profile performance tires. From the rear, the aforementioned new rear bumper allows room for quad-exhaust pipes. The insane SUV has then been completed with an insane set of new springs lowering it to just a few inches above the ground.
In addition to these visual changes, Arden offers a selection of ECU upgrades.