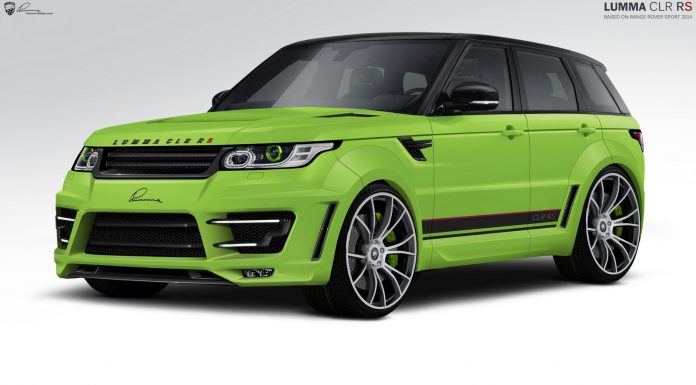 The new Range Rover Sport is barely out on the streets after its official debut at the New York Auto Show 2013, and Swabian-based tuner Lumma Design has revealed a new tuning program for the British SUV. They are offering programs for both diesel and gasoline powered variants of the Range Rover Sport.
Dealers will receive the new Range Rover Sport in November and Lumma's program will follow it, that's the end of 2013. This new program dubbed the Lumma CLR RS comes with a redesigned wide body kit sporting a new front spoiler bumper which is fitted with double daytime running lights to give it a more menacing look. The air is fed in through the widened fenders where you find additional air intakes.
The front also sports a new sports grille that is available invisible carbon or in painted nature and a walk around the car will let you see that the doors are fitted perfectly on the meaty extensions. The rear sports a massive rear apron bumper that comes with a rear diffuser. On the diffuser, you find a fixed Lumma Sport Exhaust system and with a good loud noise. The aerodynamics are completed with the use of the roof spoiler and the rear lip spoiler.
Lumma Design has chosen the CLR sport wheels in sizes of 22 inches from their design house and come wrapped with 305/35-22 tires. Those in love of a larger size, Lumma is also offering wheel sizes of 11×23 inches wrapped with 305/30-23 tires, the wheels are finished in anthracite polished nature.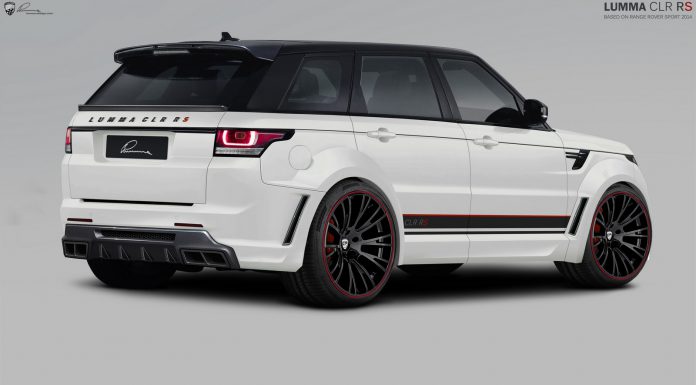 The hood of the Range Rover Sport will be made of full carbon sporting integrated vents, move to the interior and a wood refinement will strike you at a first glance, then leather and carbon fiber before setting foot on the aluminum pedal set with nicely finished velours floor mats.