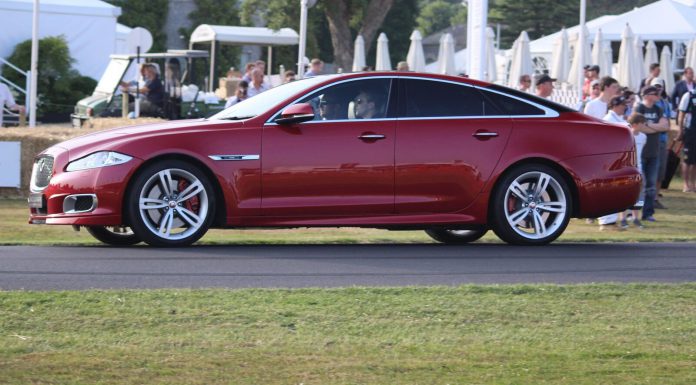 The Jaguar XJR has taken to the hill at the Goodwood Festival of Speed 2013. The luxury sedan has been running up the hill and generally impressing the crowds. As with all fast Jaguar's, where you really want to be is behind the wheel!
In terms of exterior styling, a lot has changed. The 2014 XJR is now equipped with quad exhausts and forged 20-inch alloy wheels. Those wheels will be shrouded in bespoke Pirelli rubber. As far as the front styling goes, a new bumper and side skirts have been fitted along with a subtle trunk mounted spoiler. No XKR-S GT massive wing here.
According to Jaguar, the suspension has been re-engineered over the previous generation, lending a more sporty ride without sacrificing comfort. These advances are aided in part by a new electronic rear differential and modified Dynamic Stability Control unit.
Interior changes are minor, at best. As with the previous model, "R" logos are embossed on the seats along with a choice of carbon fiber or piano black cabin accents. Power is dereived from the Jaguar supercharged 5.0-liter V8 engine, good for 550 HP and 502 lb-ft of torque. Sixty mph will come up in just under 4.5 seconds, with the help of an eight-speed automatic transmission with paddle shifters.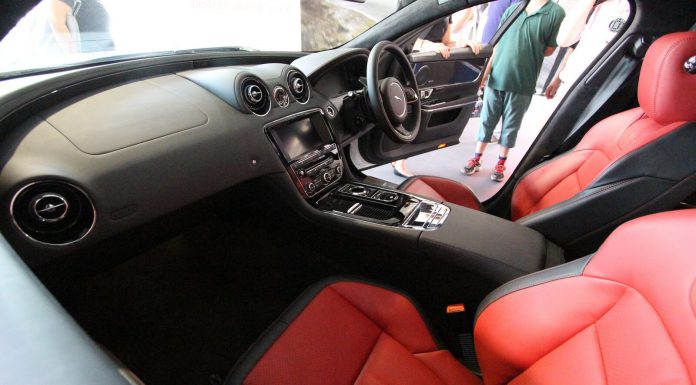 Enjoy the Jaguar XJR and click through to the embedded link for more info!