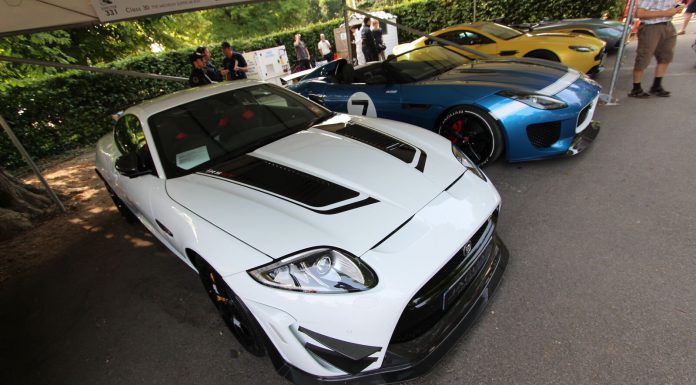 Jaguar's XKR-S GT won't be officially available in the UK, however, that hasn't stopped Jaguar from airing it out at the Goodwood Festival of Speed 2013. Think of it as the very pinnacle of the Jaguar XK platform. Hopefully if enough interest is shown, Jaguar will release a European version!
The Jaguar XKR-S GT will be a limited production model with just 30 cars built by Jaguar's ETO division. The Jaguar XKR-S GT gets a new carbon-fibre front splitter, dive planes, extended wheel arch spats, an elevated rear wing, rear diffuser and an aluminium valance. The body modifications allow the Jaguar XKR-S GT to achieve maximum downforce of 145kg.
Jaguar have developed new front and rear suspension, the XKR-S GT benefits from a wider track. The suspension features increased camber, revised bushings, a new steering system and faster steering ratio. The dampers feature increased rates of 68% at the front and 25% at the rear.
The engine remains the same as the standard XKR-S. The 5.0 litre supercharged V8 engine gets a power rating of 550hp. Performance is improved for a 0-60mph time of 3.9 seconds and a top speed of 186mph. Essentially, the car learns from the steps forward Jaguar took with the new F-Type.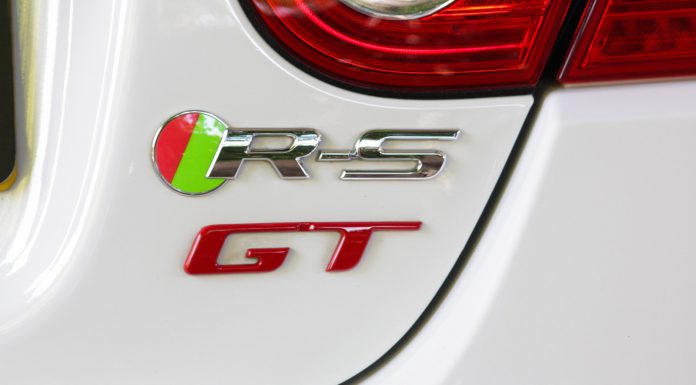 Take a look at our earlier article for all the Jaguar XKR-S GT details!