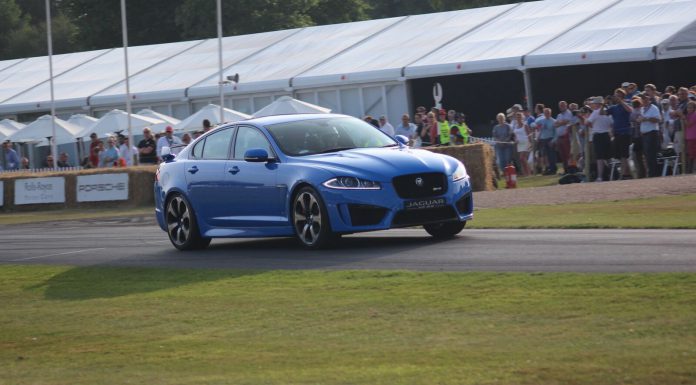 The Jaguar XFR-S has landed at the Goodwood Festival of Speed 2013 this weekend. We've been lucky enough to drive the standard Jaguar XFR several times so the Jaguar XFR-S really caught our attention!
Painted in a blue color trim, similar to the XKR-S and called French Racing Blue, the XFR-S deliveres 550hp and 680Nm from its 5.0 liter supercharged V8 engine. This is 40hp and 55Nm higher than the XFR. The engine output is similar to the specs of the XKR-S. A sprint from naught to 100km/h is done in 4.6 seconds and the top speed is 300km/h. A new exhaust system improves the sound track of the fastest and most powerful sedan Jaguar has ever produced.
The aggressive body kit delivers 68 percent more downforce and features a new front fascia, revised side skirts, a new rear diffuser and a massive rear wing. Each of these parts uses some sort of carbon fiber trim.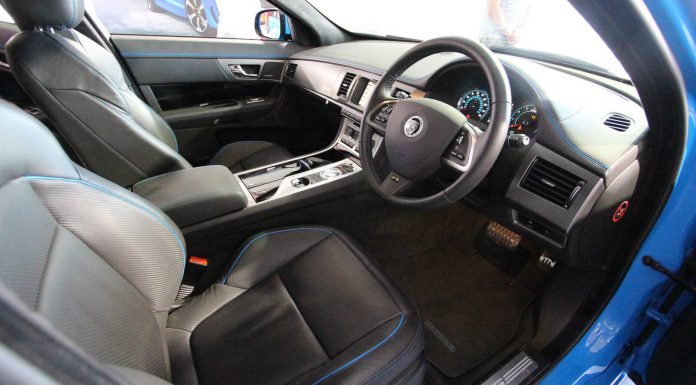 Check out our earlier Jaguar XFR-S article for the full lowdown!