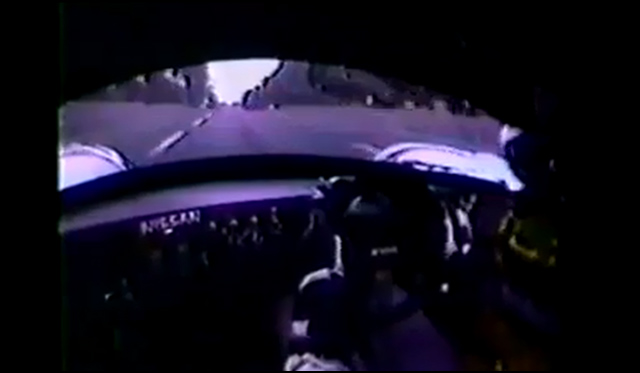 Designed primarily for endurance racing, Group C racing produced some of the most spectacular and fastest racings cars ever made. A great example is the Nissan R90CK in which Mark Blundell qualified for pole for Le Mans in 1990.
The Japanese sports car was powered by a twin-turbo V8 which normally provided 800 horsepower. When Blundell took his car for qualifying he discovered something remarkable: the turbo wastegate jammed open and overboosted, resulting in an insane 1,100 horsepower.
The Nissan was almost out of control and blasted with 370km/h (230mph) on the Mulsanne straight which featured for the first time two chicanes. Blundell had no idea of his braking points because he had never drove that fast. Nevertheless he clocked a time of 3:27.020 — at least six seconds faster than the rest of the field. In his own words:
That car in qualifying was a bloody 1100hp grenade. It really was all-or-nothing. We would either get pole, or have the biggest explosion. (…) Every input was pure reflex – things were coming at me everywhere I looked. For about 50 percent of the lap I felt like I was on the verge of a massive accident.
Watch the video of his drive below, and keep in mind there weren't all sorts of driving aids and electronic gizmos. Epic stuff.
[youtube]http://www.youtube.com/watch?v=i1ECE3oT-Z8[/youtube]
[Via Motorsport Retro]