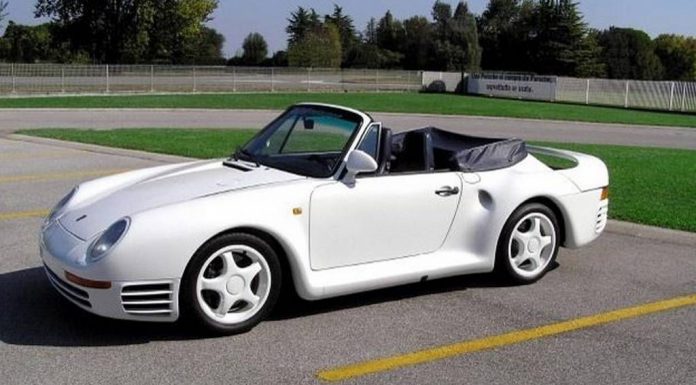 The world's only Porsche 959 Speedster is currently for sale on Auto Scout 24 through Adr Motorsport Sas wearing an insane $1.3 million price tag.
While the following pictures seem to show a genuine Porsche 959 Speedster, many of you may have picked up on the fact that Porsche never created a drop-top variant of the Porsche 959 and indeed they didn't. However, this particular unit has been converted from a genuine Porsche 959 coupe into a speedster. Reports suggest that the car underwent its dramatic transformation after the German owner rolled and crashed the car and decided to turn it into a convertible while being repaired.
The result is a Porsche 959 Speedster unlike any other in the world and making it even more unique is the fact that the car is fitted with a Porsche 911 Speedster windscreen unlike the conventional low-slung windscreen of the standard Porsche 959 coupe. The result is a car which looks like a Porsche 959 Coupe from the waist down and a Porsche 911 speedster from the waist up. Whether you like the resulting look or not, this Porsche 959 is still an extremely potent machine.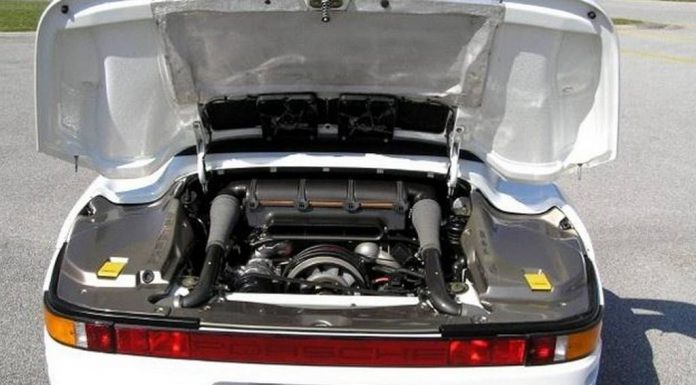 Under the hood, the car comes fitted with a twin-turbocharged 2.8-liter flat-six cylinder engine producing an impressive 444hp. That engine has covered just 8,100km since being first registered in November 1987.
[Via Auto Scout 24]