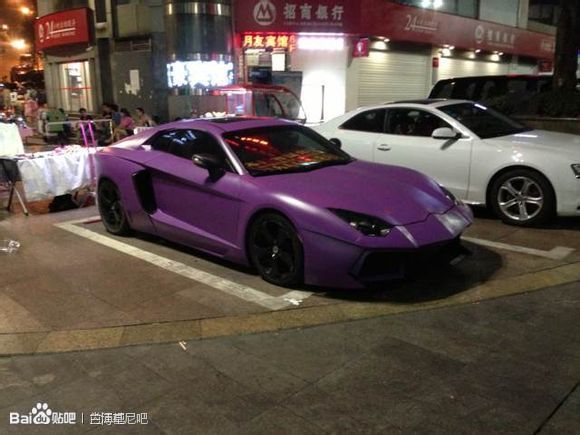 Another horrible Lamborghini Aventador replica recently appeared in China with this one finished in a shocking shade of matte purple.
Back in September last year, we featured what was at the time, one of the very first Lamborghini Aventador replicas we'd seen. That particular car was almost identical to the following example with it featuring styling clearly reminiscent of the genuine Lamborghini Aventador except for drastically different proportions.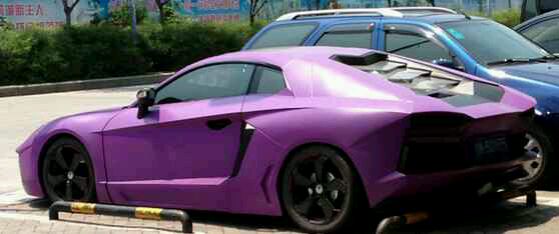 One indication that this purple Lamborghini Aventador replica has not been manufactured by the same company is that it features a dramatically different exhaust. Nevertheless, if it is the same, then under the hood, it could pack quite a punch. While that punch will be well short of the 692hp produced by the 6.5-liter V12 found in the real Lamborghini Aventador, a 400hp GM LS1 V8 engine powering the rear wheels is still a drastic improvement from the tiny four-cylinder engines powering most replicas like this.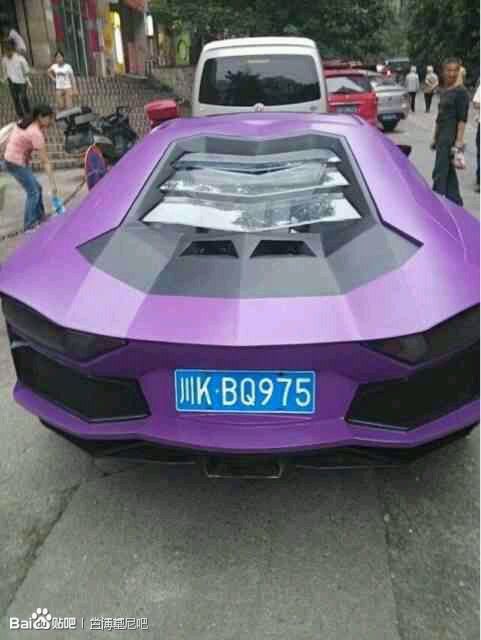 The Lamborghini Aventador replica we previously featured here at GTspirit, featured air conditioning, cruise control, electric lifting doors, electric windows, a media system, electronic engine lift, rear view camera, a replica V12 engine, custom LED lights and real Lamborghini wheels.
The following Aventador replica was spotted in the streets of small Chinese city Neijiang.
[Via Baidu]