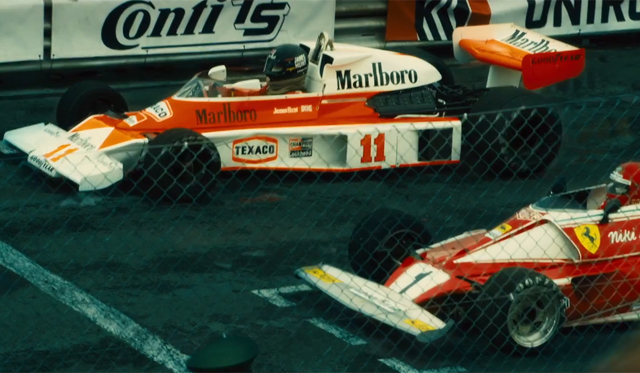 A new trailer for upcoming Formula One film Rush has just been released giving us a back-stage pass behind the scenes of the film with director Ron Howard.
The rivalry between Niki Lauda and James Hunt is considered as one of the fiercest in motorsport history and the following video also includes interviews with Chris Hemsworth who plays James Hunt in the film and Daniel Bruhl who plays the role of Niki Lauda as well as Ron Howard himself.
The film uses many period and replica race cars such as the McLaren M26. Filming took place at Blackbushe Airport in Hampshire, Snetterton in Norfolk, Cadwell Park in Lincolnshire, Brands Hatch in Kent and at the Nürburgring in Germany among other destinations.
The film specifically focuses on Niki Lauda's harrowing 1976 Nurburgring crash which almost killed him and left him with serious burns and scars across his body.
Rush is scheduled to hit cinema screens on September 20th this year.