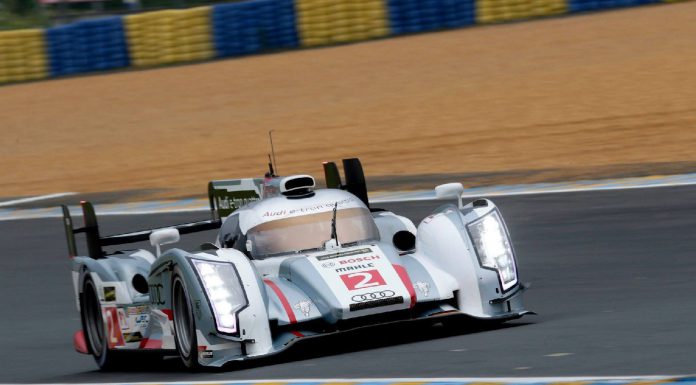 Le Mans 24 Hours takes place on June 22-23 in France but the teams had their official test day yesterday. As you would expect, Audi and Toyota showed their usual prowess in the LMP1 class. Audi set the quickest time in the test while Toyota came in second. The LMP2 class was led by Morgan-Nissan while Alpine came in second.
Loic Duval set the fastest time for the Audi at 3:22.583 with his #2 Audi R18 e-tron quattro despite having crashed in the early hours. His car was ready for the afternoon session and he beat the #3 Audi of Lucas Di Grassi by 2.775 seconds. Duval's time was faster than the pole time set last year by Audi's Andre Lotterer.
While Audi was using the quick-qualifying style, Toyota who came in second was using the Long-runs style. It was Stephane Sarrazin who set a 3:27.581 in the #8 Toyota TS030 Hybrid, together with the #7 TS030, they were able to show different performances under different conditions and settings. The #7 was being tested for aerodynamics while the #8 was used to test for tire performance.
OAK Racing's Olivier Pla in the #24 Morgan-Nissan set the fastest time in the LMP2 class of 3:38.801. The Alpines came in second and third with the fastest time set of 3:39.642 set by Nelson Panciatici.