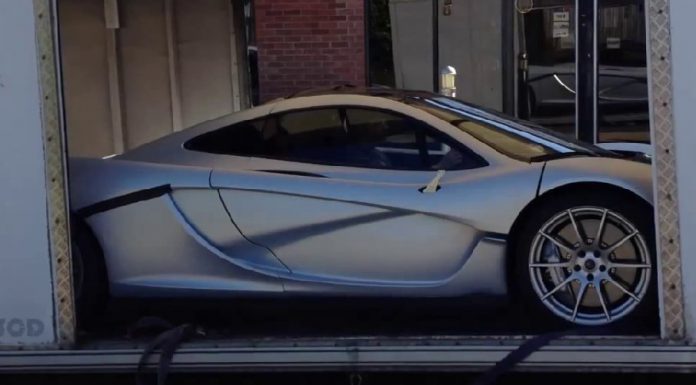 So far we have showed you the McLaren P1 in yellow and volcano orange and now we can also show you a Silver McLaren P1 in this video from Supercar Driver. The McLaren P1 actually looks pretty good in silver. The car was spotted while being loaded into a truck and it was bearing UK license plates.
One of the unique features in the McLaren P1 is the electric motor has been developed in-house by the McLaren Electronics arm. It is unique to the McLaren P1 and benefits the car in many ways. One such example is the shift times. The electronic motor in the P1 produces negative torque at the point of shift which allows for faster, almost seamless shifts. The McLaren P1 can survive on pure electric power for up to 20km at 30mph.
The McLaren P1 is powered by a mid-mounted 3.8-litre twin-turbo V8 petrol engine fitted with two turbochargers and an electric motor. Together, this produces 916ps (903bhp) and a maximum torque figure of 900Nm. The petrol engine alone produces 737ps (727bhp) at 7,500rpm, and 720Nm of torque from 4,000rpm with the electric motor supplementing 179ps (176bhp) and 260Nm of torque. The power is channeled through the dual-clutch seven-speed gearbox to drive the rear wheels.