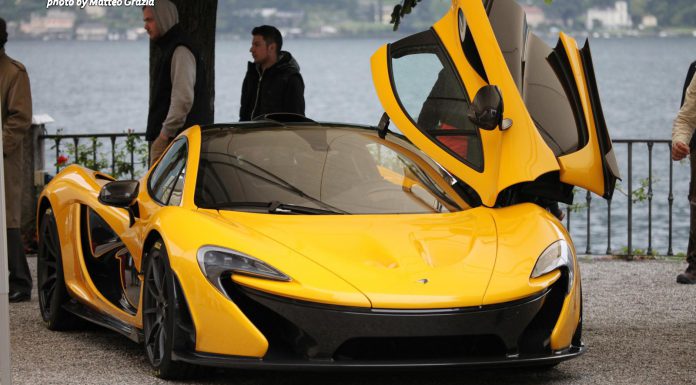 The McLaren P1 made its debut at the Geneva Motor Show 2013 and again during the 2013 Villa d'Este which went down this weekend. We have already showed you a few materials from the weekend event that saw concepts cars and vintage cars showcased. Most notable was Ralph Lauren's 1938 Bugatti 57SC Atlantic that won this years 'Best of Show' award.
The McLaren P1 on the other hand was representing the new age marques. As much as the event's theme is largely graced by vintage exotic marques, there is also a section set specifically for concepts cars and such cars as the McLaren P1.
Just a recap, the McLaren P1 will use a mid-mounted 3.8-litre twin-turbo V8 petrol engine fitted with two turbochargers and an electric motor. Together, this produces 916ps (903bhp) and a maximum torque figure of 900Nm. The petrol engine alone produces 737ps (727bhp) at 7,500rpm, and 720Nm of torque from 4,000rpm with the electric motor supplementing 179ps (176bhp) and 260Nm of torque. The power is channelled through the dual-clutch seven-speed gearbox to drive the rear wheels.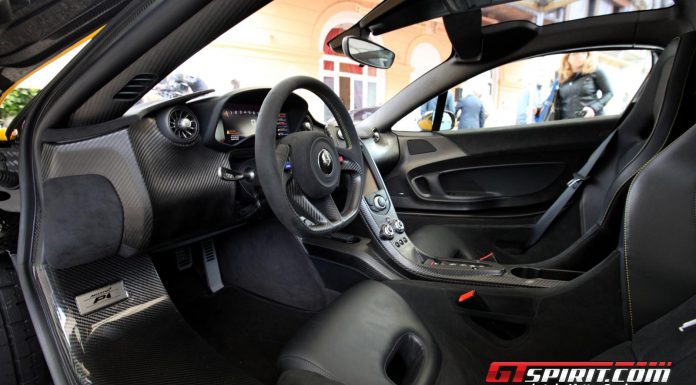 Only 375 McLaren P1′s will be built! The event was spectacular just as it has been over the years. Despite the showers of rain that poured down from time to time, the guests got what they came for. You can read more about the Concours d'Elegance Villa d'Este 2013 here!