Jaguar has revealed the 2014 XF that comes with the new and efficient four-cylinder, 2.2-litre diesel 163PS ECO2 engine. The car will be available in both sedan and sportbrake but it's the energy saving features that put the new XF above the rest of the competitors. The new ECO2 engine has a fuel economy of 57.7mpg with a CO2 figure of just 129g/km.
To help reduce emissions and further save energy, the 2014 Jaguar XF comes with an Intelligent Stop-Start system that uses a Twin Solenoid Starter (TSS). The system shuts the engine off when the car comes to a halt, restarting it takes place in the blink of an eye, soon as the driver takes of her foot from the brake pedal onto the gas pedal.
The system works in all modes apart from reverse. Luckily once it shuts off, the car's stereo, lights and other utilities using the car battery will still work. This is because the restart system uses a secondary battery therefore not affecting the normal operations inside.
New features mostly show on the technological section where the new XF has gained a new navigation system and a smart keyboard that the driver will access on the interface panel.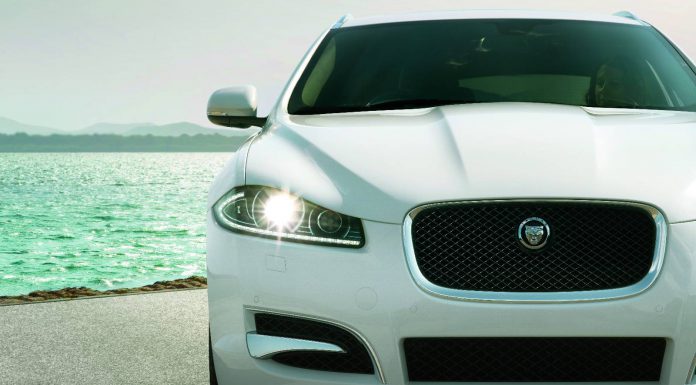 The powerhouse features the 2.2-litre diesel 163PS ECO2 engine with 160hp at 3500rpm and 400Nm of torque available between 2000rpm and 5500rpm. It's then mated to an 8 speed automatic transmission that helps it sprint from naught to 100km/h in 10.5 secionds before attaining a top speed of 209km/h.
The 2014 Jaguar XF comes to help reduce the tax burden while maintaining the luxury class owned by its name. In that regard, Jeremy Hicks, Managing Director of Jaguar Land Rover UK said:
The 2014 XF with this revised engine calibration opens up the unique Jaguar ownership experience to a whole new segment. Cost-conscious drivers, business users and fleet managers will be able to enjoy the refinement, luxury and seductive design of a Jaguar while benefiting from its low emissions and high fuel efficiency.