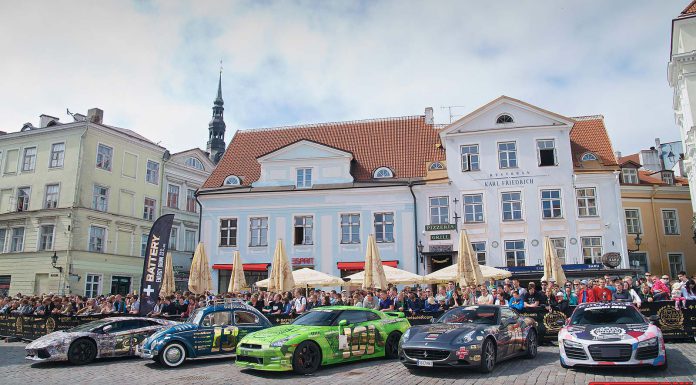 Gumball Day 3- The teams were supposed to drive from St. Petersburg in Russia to Riga-the capital and largest city of Latvia through Tallinn- the capital and largest city of Estonia, all in Northern Europe. However, some Gumballers proved too fast for the schedule, some of them were reported to have arrived on the streets of Tallinn on Monday.
Some of them missed the Russian checkpoint after they were denied the visa into the country. As a result, they skipped the St. Petersburg checkpoint, taking a ferry directly to Tallinn from either Helsinki or Stockholm.
The photos from Day 3 were taken by Igor Sinitsin who was the Tallinn Town Hall Square. As expected, the spectators were ready for the cars in large numbers. The cars that arrived by ferry were the first to arrive in Tallinn, while those who followed the right route enjoyed the scenery and hence more time. Similarly, the Estonian checkpoint had issues and some Gumballers had to skip the Tallinn checkpoint and decided to go straight to Riga.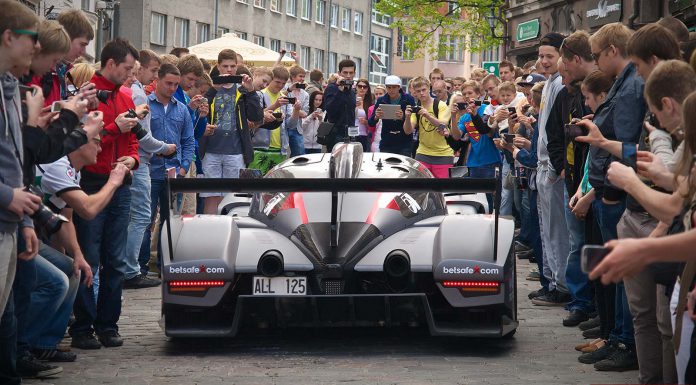 The route from Tallinn to Riga was filled with both excitements till they arrived at Latvia where they found heavy rains. A Ferrari 458 Italia belonging to Team Betsafe crashed in the process but all the participants had arrived in Riga by evening. What else would be better than a performance from Hip-hop legend Xzibit who entertained them at Club Coyote Fly? And that was Day three for the Gumballers!