Team Galag, Gumball 3000 veterans of two years, have announced that they will be bringing a replica version of the Batman Tumbler to the 2013 Gumball 3000 Rally. The Tumbler will be joined with an intriguing bespoke supercar design.
Having brought a Porsche 911 Turbo to the 2011 rally along with a Lamborghini Aventador and Mercedes-Benz SLS AMG Roadster duo for the 2012 rally, the Saudi Arabian team will be upping their game further this year.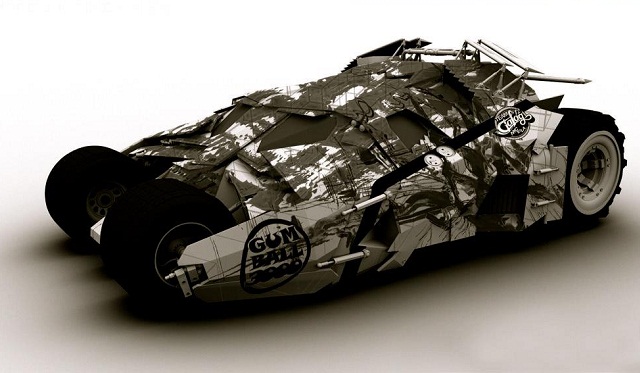 Details are scarce at the moment. Team Galag's blog states that the Tumbler design has been relatively easy in comparison to the headaches the bespoke supercar is causing. The car is current being built by Parker Brothers Concepts of the SyFy channel's Dream Machines programme. It's named TG1 for the time being.
Both cars will tackle the entire rally from Copenhagen, Denmark on 18 May 2012. Check points will be Stockholm, Turku, Helsinki, St Petersburg, Tallinn, Riga, Warsaw, Krakow, Vienna and the Monaco Grand Prix.