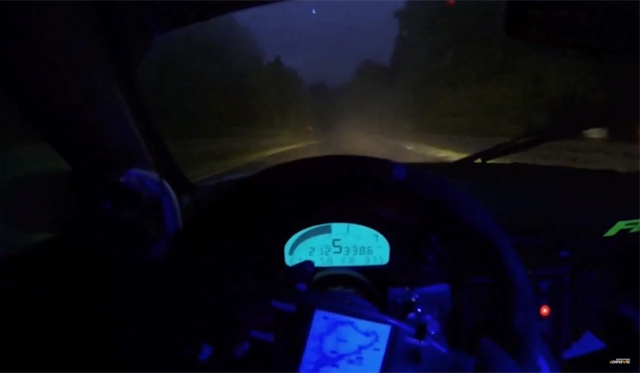 The 24 Hours of Nurburgring 2013 recently wrapped up over the weekend with Mercedes-Benz coming home victorious in its Mercedes-Benz SLS AMG GT3.
While watching a race as iconic as the 24 Hours of Nurburgring from the sidelines or on TV is exciting enough, the following video put together by Drive on YouTube will undoubtedly leave you breathless and on the edge of your seat.
During the event, Drive fitted a portable camera to the helmet of Leh Keen who was piloting a Porsche 911 GT3 R rear-wheel drive racer in extremely wet conditions before the race was suspended for 9 hours.
The camera was attached right in the eyeline of Leh Keen and consequently will give many of us the best view of sitting behind the wheel of a real endurance racer any of us will ever experience.
The video includes some simply stunning imagery as Keen tackles some of the extremely tricky conditions in the pitch black and night with the rain simply pouring down.
If you can spare 10 minutes, then be sure to watch this video in HD and enjoy!