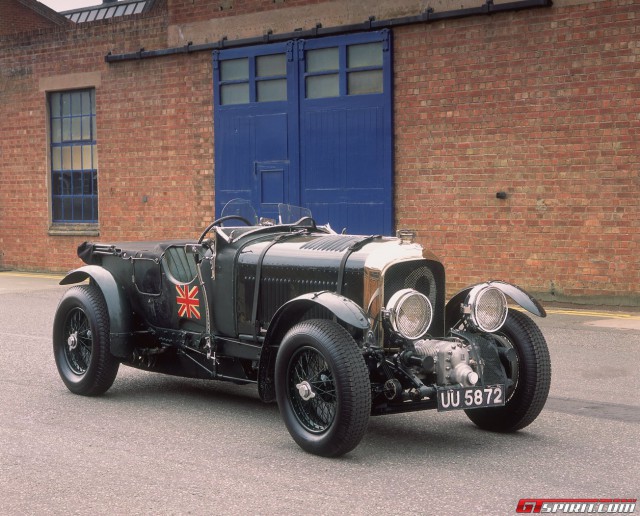 Bentley Motors will enter this year's Mille Miglia race with two unique 4.5 liter Supercharged "Blowers" in the 1000 mile race challenge set to start on May 16 to May 20. The cars will start from Brescia to Rome and back, they will pass through cities such as Verona, Ferrara, San Marino and Rome before returning to returning back to Brescia via Siena, Florence and Cremona.
One of the cars will be the No. 2 Team Car which was raced by Tim Birkin and has been showed to the public severally since 2000. Richard Charlesworth, Bentley's Director of Royal and VIP Relations, who has helped prepare the car for its third Mille Miglia challenge at Bentley's Crewe headquarters, explains:
This is a fantastic car to drive and remains extremely rapid as well. We take great pride in making sure all the cars Bentley owns continue to regularly compete or run and are not museum exhibits, which is very much the Bentley way, and we are all looking forward to the unique Mille Miglia experience.
This Bentley features a 7 litre 'Kompressor' engine which is supercharged and is remembered for the fierce performance at Le Mans in 1930 where Birkin put his off-side wheels on the grass as he completed a typically daring pass of his Mercedes opponent Rudolf Caracciola at 120mph. His car threw off one of its tire treads but still; he set the fastest lap that day! His day ended after 82 laps but his fellow Bentley Boys Woolf Barnato and Glenn Kidston won the race eventually!
The second Bentley Blower to take part in this year's Mille Miglia was completed in 1930 and features the Vanden Plas Open and a Sports Four Seater body. It was formerly owned by Bentley Motors before passing over to a private ownership. It was later repurchased by Bentley Motors in 1997, the car has over 100,000 miles on it.