Mille Miglia 2016 is upon and GTspirit will be attending the full event which kicks off on Wednesday May 18 and finishes on Sunday May 22. The tribute to the original Mille Miglia race traditionally starts in Brescia. From there it passes through Rimini, Rome and Parma before returning to Brescia again.
As with last year, we will bring you a vivid documentation of the event in this Mille Miglia 2016 live blog with updates, photos and videos. But before we show you the live updates below, first an overview of Mille Miglia 2016 and some of the important details associated with this year's edition.
Mille Miglia 2016 Route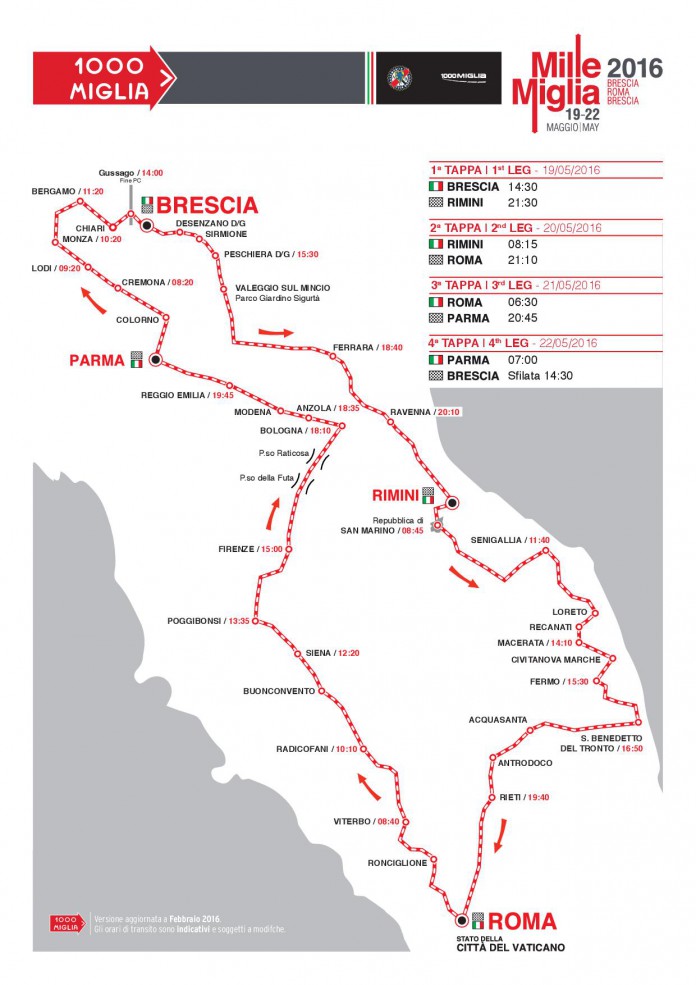 The cars will leave Brescia on May 19 at 14:30 driving through beautiful country roads and pass several regularity tests and checkpoints on their way to the final stop of the day in Rimini. They will leave Rimini the next morning driving through various checkpoints before closing the day in Roma at around 9 PM.
The third day of Mille Miglia 2016 will see drivers leave Roma in the early morning of May 21 for another fun and exhausting day. Their final checkpoint on this day will be in Parma, after passing through Ronciglione, Viterbo, Radicofani among others.
Look Back: Mille Miglia 2015
The final and fourth leg in Mille Miglia 2016 will start in Parma on May 22, the drivers will cover a relatively short distance passing through Cremona, Lodi and Bergamo. At around 2 PM the first cars will cross the finish line in Brescia bringing the 2016 Mille Miglia to an end.
Mille Miglia 2016 Participants
The provisional entry list for the Mille Miglia 2016 has 446 cars that range from pre-war cars to post war cars. The list is quite something to drool over, and for those who know their history a little too well then you will be happy to know that the list is overly saturated with the best of Alfa Romeo, Cisitalia, Healey, Dagrada, Bristol, Porsche, HWM, Bugatti, Lancia, Invicta and more.
For a complete list of participants, visit the official Mille Miglia website here. As with the previous Mille Miglia races in the last 30 years, eligible cars are those that took part in the original Mille Miglia race between 1927 and 1957. Additionally, cars manufactured before 1986 can also take part in the race with the exception of select modern sports cars (post 1986) permitted by the organizers.
GTspirit at the Mille Miglia 2016
This year GTspirit will drive a support vehicle of a classic Lotus on the Mille Miglia. Last year we joined the Mercedes-Benz Tribute to the Tribute (this year renamed the Mercedes-Benz Challenge) which runs an hour or so ahead of the classic cars but passes the same checkpoints and regularity tests. This year we were asked to join a friend as support for the classic cars which means we will be in between the classic cars and we are really looking forward to it.
The car we are driving this year is Italian but made by a manufacturer that would never qualify to take part in the tribute to the original Mille Miglia since it never produced any cars that took part in the original race. You can find out which car we are driving exactly in the live blog below!
Mille Miglia History
The Mille Miglia, Italian for 1000 Miles, was an open-road endurance race which took place in Italy twenty-four times from 1927 to 1957. Like the older Targa Florio and later the Carrera Panamericana, the Mille Miglia made Gran Turismo sports cars like Alfa Romeo, BMW, Ferrari, Maserati, Mercedes Benz and Porsche famous. Many of these cars fetch multi-million doller prices at auctions today.
Unlike modern day rallying, where cars are released at one-minute intervals with larger professional-class cars going before slower cars, in the Mille Miglia the smaller, slower displacement cars started first. This made organisation simpler as marshals did not have to be on duty for as long a period and it minimised the period that roads had to be closed. From 1949, cars were assigned numbers according to their start time. For example, the 1955 Moss/Jenkinson car, #722, left Brescia at 07:22 (see below), while the first cars had started at 21:00 the previous day. In the early days of the race, even winners needed 16 hours or more, so most competitors had to start before midnight and arrived after dusk – if at all.
The Italians continued to dominate their race after the war, now again on a single big lap through Italy. Mercedes made another good effort in 1952 with the underpowered Mercedes-Benz 300 SL Gullwing, scoring second with the German crew Karl Kling/Hans Klenk that later in the year would win the Carrera Panamericana. Caracciola, in a comeback attempt, was fourth.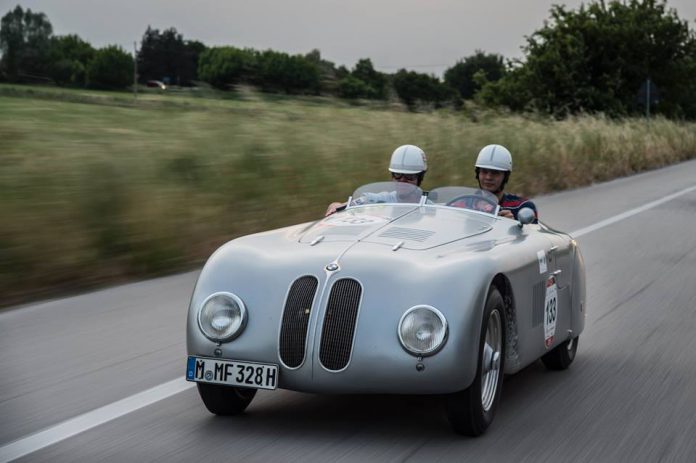 Few other non-Italians managed podium finishes in the 1950s, among them Juan Manuel Fangio, Peter Collins and Wolfgang von Trips. In 1955, Mercedes made another attempt at winning the MM, this time with careful preparation and a more powerful car, the Mercedes-Benz 300 SLR which was based on the Formula One car (Mercedes-Benz W196), entirely different from their sports cars carrying the 300 SL name.
After 10 hours, 7 minutes and 48 seconds, Moss/Jenkinson arrived in Brescia in their Mercedes-Benz 300 SLR with the now famous #722, setting the event record at an average of 157.650 km/h (97.96 mph) which was fastest ever on this 1,597 km (992 mi) variant of the course, not to be beaten in the remaining two years.
The race was banned after two fatal crashes in 1957. From 1958 to 1961, the event resumed as a rallying-like round trip at legal speeds with a few special stages driven at full speed, but this was discontinued also.
Since 1977, the "Mille Miglia" has been reborn as a regularity race for classic and vintage cars. Participation is limited to cars, produced no later than 1957, which had attended (or were registered) to the original race. The route (Brescia-Rome round trip) is similar to that of the original race, maintaining the point of departure / arrival in Viale Venezia in Brescia.
First Roberto Gaburri Trophy
New to this year's event is the Roberto Gaburri Trophy, a race around the beautiful city of Brescia to celebrate the first president of Mille Miglia – Roberto Gaburri. A total of 100 cars will take part in this race on Tuesday May 17 at 8 PM, taking the participants through some historic locations in Brescia including the Castle, Piazza della Loggia, Corso Zanardelli and Via Musei.
Mercedes-Benz Mille Miglia Challenge
Mercedes-Benz will once again join Mille Miglia as an automotive sponsor, and by doing so they will be hosting the Mercedes-Benz Mille Miglia Revival. This will be staged within the actual Mille Miglia route comprising of 60 cars. The cars will include all Mercedes-Benz SL cars from Mercedes-AMG, special and concept vehicles and cars built before 1986.
Top Instagram Accounts to follow during Mille Miglia
We figured we collect some of the best Instagram accounts to get updates from the Mille Miglia:
@GTspirit
@MrDes
@MercedesBenzClassic
@susie_wolff
@alexroy144
@allefoglia
@perlage_water
@philiprossa
@jonnylieberman
@robmoranmb
@claudiomilingo
@desertmotors
@andrelandre
@hotshoestudios
@tedgushue
Taking part in the Mille Miglia or know another Instagrammer that is live at the MM 2016? Let us know!
Live Blog
Mille Miglia 2016 Day 4 Recap
1,000 Miles, done! Mille Miglia 2016 is no longer present but now a thing of the past. It will without a doubt remain in my memory forever but before I close this live blog I will write one last recap. I will look back at the events of today and the Mille Miglia 2016 in general. I type this on a train from Lindau to Munich while the Aventador SV is homebound with Michel. It is always hard to get back to normal life after events like this. On one hand you are happy to sleep in your own bed – and get some decent sleep in the first place – but on the other hand you miss it already from the next day when you wake up. The cars, the friends, the people, I will miss it until I get to do it again. That I'm not alone in this is illustrated by the fact that everybody I talked to that has done Mille Miglia before feels the same way.
Now before I talk more about Mille Miglia in general I will look back at today. The morning started quite early for me. I woke up at 6 and from that moment on every few minutes a Mille Miglia car roared past my hotel room. From that point on getting more sleep was out of the question so I studied today's route and the time schedule and enjoyed an early breakfast. At 8.30 I jumped in the SV and drove to the start line. Just in time to find Markus and his fearless navigator Franz just about the start witH the Lotus. Was this an omen that we would actually drive with the car we are supporting today? Who knows.
The Lotus Eleven started and we followed in pursuit. In Parma there were already some crowds gathered along the streets to cheer us on at this early hour on a Sunday morning. Certainly more than last year with the Mercedes-Benz Tribute when the only crowd at our start consisted of drunk youngsters who just came out of a nightclub. Anyway we soon left Parma behind us and found the first divertion – a tricky navigational point where many teams missed their exit and drove along the 'Assistenza' corridor. I did my good deed for the day by pointing the mistake out to one of the Ferraris who wasn't aware he missed the exit.
We continued along mostly flat and straight b-roads and through some villages where the locals greeted us with the usually cheering, screaming and "VAI, VAI, VAI!" – Go, Go, Go! Since we by-passed the first checkpoint and realized we must be ahead of Team Lotus we decided to stop in one of the villages and have a coffee. Our efforts to catch up with the Lotus had mostly failed the last couple of days thanks to poor timing on our part and you problably guessed it this time was no different. Just as we went in to the bar to pay for the coffee the Lotus must have gone past. When we came outside we saw a lot of teams go by but not our Lotus. So back in the car and via Cremona on towards Monza.
Just before Lodi we spotted the Christoph and the Touareg parked next to the road. A good sign as the Lotus would be behind us again, we must have overtaken him on one of the support vehicle detours while the Lotus was on a regularity stage. We pulled over and chatted for about ten minutes until Markus came flying down the road, locking up all four wheels, creating a cloud of smoke before he stopped on the grass in front of us – everything for the show! Christoph quickly refueled the Lotus and we prepared ourselves to try and follow the Lotus for the third time this Mille Miglia. Yesterday we lost them before we got of the checkpoint parking lot and this morning he was gone before we even closed the Lambo's wing doors so we tried to do our best this time. Everything was set, our tank was full, the engine running and ultimately We decided to get a little head start but it took exactly ten seconds before Markus overtook us and another 30 seconds before he was out of sight and we were left behnd again. It was mainly the sheer size of the Aventador that worked against us, the Lotus can crawl through the smallest gap at traffic lights and extend the gap with us. So a top tip for everyone considering driving Mille Miglia; don't bring a 5 meter long, 2 meter wide monster but something small and nimble.
The last day of Mille Miglia was the fastest day last year and this year was no different. There was a lot of police present to keep things safe and organized. Intersections were blocked off and managed by a range of police forces from the Guardia di Finanza to local police. The Brescia police still provided escorts with police cars and motorcycles, I have a lot of respect for their job and like to thank them for their efforts.
20 kilometers after we lost sight of the Lotus we spotted him again and drove together again but not for long. Only a few minutes after we caught up with them the Lotus suddenly lost speed and slowly rolled to the side of the road. Now we were suddenly the first of the three assistance teams at the scene and we had no clue what to do. Markus and his navigator Franz quickly disensembled the Lotus and started taking the throttle cable out – apparently it had snapped rendering the throttle pedal useless. Luckily Christoph was on scene soon with a spare cable and the four of them were doing their thing. We were the most useless support team ever and just watched and took photos as the others worked on the Lotus under the burning sun. After a while the third support car – the orange Gallardo Spyder – also arrived making the team complete for the first time today and the second time since the start of the Mille Miglia, a proud moment!
After half an hour on the side of the road the throttle cable was replaced and the Lotus almost put back together. We decided to take a head start again and continue the last 20 kilometers to the checkpoint in Monza. We followed a beautiful two-tone 1955 Ferrari 250 Europa GT (#345) through the center of Monza and down to the paddock of Monza Autodrome. Here the participants gathered before entering the track at their designated times for a regularity stage. These stages often consist of multiple connected stretches where that they have to complete in a certain time or at a certain speed. Most use one or more trip computers or stop watches to complete but even with these things it is a skill hard to master as screwing up one part can immediately affect your time on the other and it takes great focus to recover a mistake – something I learned first hand last year.
This year I had no stress at the Monza checkpoint though and could just enjoy everything that was happening. I also had a chance to catch up with some friends and talk to some of the other drivers like Susie Wolff and Gordon Wagener and chat about their experiences – read my Monza checkpoint update below for what they had to say about the 2016 Mille Miglia.
In Monza it was also time to say goodbye to Markus and Franz as we aimed to head home from Brescia after the finish of the first cars. When asked for their highlight they praised the route through the beautiful old towns and the fantastic spectators along the route. Of course the Mille Miglia started very unfortunate with a broken drive shaft and disqualification due to missing too many checkpoints on the first day but they are happy to have come this far despite the three technical issues. I like to add the Lotus is among the most insane cars on the grid of this year's Mille Miglia – fast and loud beyond believe and loved by spectators and other drivers alike. Markus lives and breaths motorsport and Franz has balls of steel; navigating and driving this Lotus Eleven 1,600 kilometers around Italy without helmet, roof and barely a windshield deserves a medal.
The closer we get to Brescia the more people are on the side of the road from young children to grand parents and everything in between! Some have set up tables and chairs on the side of the road while others just stand in front of their houses for hours to watch all the cars pass. The total involvement of almost everybody in the towns and cities we pass (with the exception of Rome where most locals don't seem to give a shit about the Mille Miglia) is what sets the Mille Miglia apart from many other rallies and automotive events. And Italy is certainly the only country in Europe and possibly even the world where this is possible.
After four days living and driving like in a dream the finish of the Mille Miglia is a bit of an anti-climax. At the finish in Brescia there are less crowds than in cities like Parma and Bergamo and most participants have just one thing in mind: get home and sleep! Based on my experience last year I didn't plan to stick around to long after the finish and my co-driver Michel agreed as he is happy to get back to Zurich in time. I originally had a flight from Bergamo back to Munich but since my GTspirit colleague Zaid is at Villa d'Este I figured I can just as well join Michel on the way back to Switzerland and stop at Villa d'Este for a late lunch. So now I'm on a train instead of a plane but after a stop at Villa d'Este I wouldn't have wanted to miss! Normally these events are not taking place at the same weekend but due to a public holiday in Italy last week Mille Miglia moved to this weekend. Next year Mille Miglia will be around the 15th of May again – always easy to remember as it is my birthday and celebrating it during Mille Miglia last year was probably one of my best birthday memories ever.
My battery is dying now so time to stop writing but stay tuned for more pictures, stories and videos from the Mille Miglia tomorrow after I have recharged my laptop's as well as my own batteries.
Update May 22nd 14:30 CET
The first teams just reached the finish podium at Viale Venezia in Brescia! It has been an amazing adventure and I can't wait to share more photos, videos and stories of the journey. We get back in car and head home immediately as we have another couple hundred kilometers to go. It will take a couple of days before we completely recover from the madness that is Mille Miglia – it is worth every penny and every minute without sleep!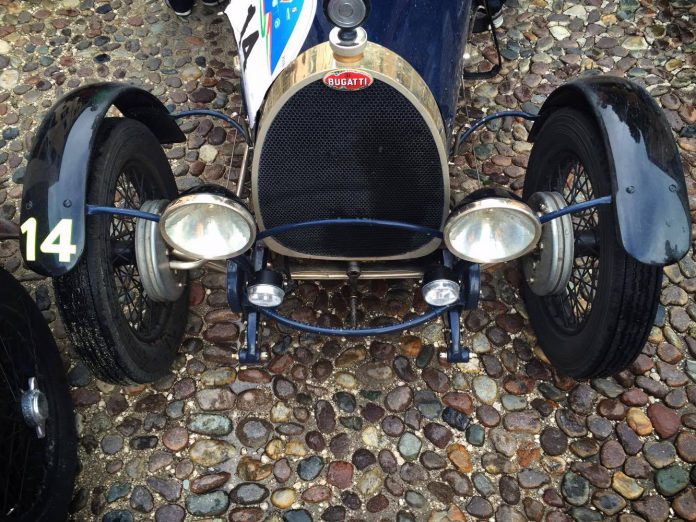 Update May 22nd 12:40 CET
Ciao Monza! Like last year part of the Mille Miglia course goes across the famous F1 race track and even parts of the historic grand prix circuit that are no longer in use, when it is not Mille Miglia that is.
The checkpoint of sector 1 is located in the paddock of Monza circuit and it is a great place to see a lot of teams assemble. By the time we arrived team #240 just passed the checkpoint and drove onto the track. As we parked the Lamborghini Aventador SV our Lotus Eleven just pulled in to the paddock.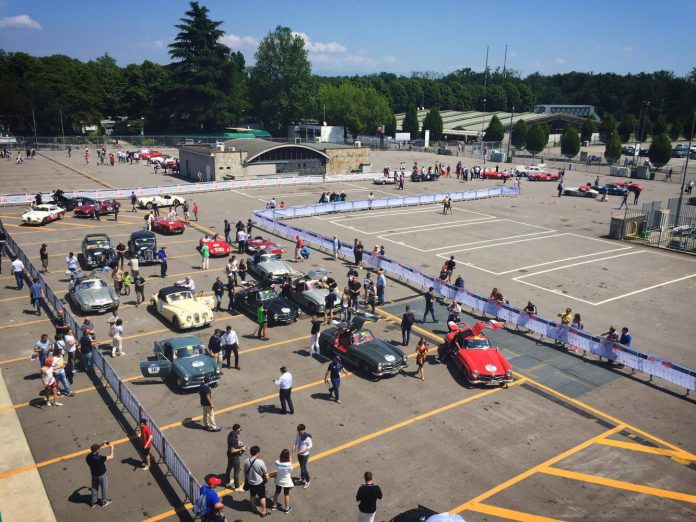 The broken throttle cable just before Monza was the third (small) set back since the start in Brescia. It is sad the broken drive shaft on day 1 meant the Lotus Eleven was officially disqualified as it missed too many checkpoints but the spirit to reach Brescia after the full 1,000 miles remained strong. Day 2 went by without any problems for the Lotus until problems struck again after the finish in Rome. Right in the touristic center of Rome on the way from the final checkpoint to the hotel on the other side of town the Lotus was stuck with a steering issue. By the time it was fixed and the Lotus and Christoph in the support Touareg reached the hotel they almost had to leave for Parma again.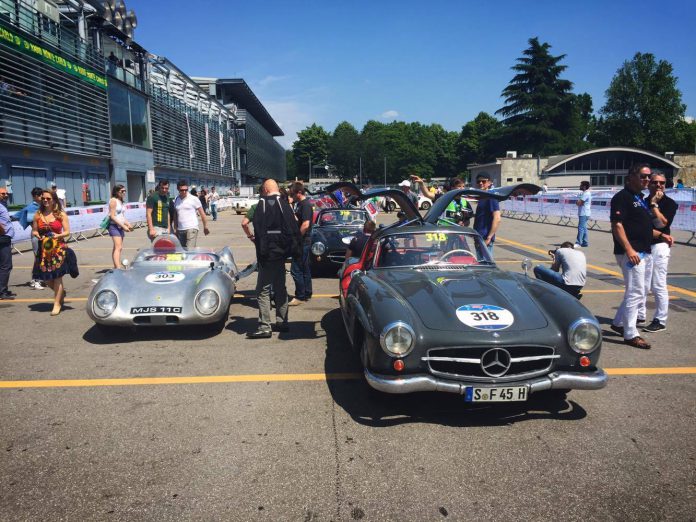 Day 3 then really went by well for Team Lotus, we even managed to catch up twice with them during the 14 hour drive from Rome to Parma.
The paddock here in Monza also provides a great opportunity to have a chat with some of the drivers. The first driver we talk to is Susie Wolff driving the #319 'She's Mercedes' 300 SL Gullwing. She praised the Italian people for their support of the Mille Miglia and the great overtaking action along the entire route. Susie adds: "Yesterday from Rome to Parma was by far my favorite day; great weather, amazing roads and ancient Italian cities with thousands of people cheering us on." It get's quite warm inside the dark 300 SL but especially when stationary or driving slowly through towns, out of town the open window provides a pleasant breeze even at temperatures well above 30 degrees.
Next up was Mercedes-Benz Chief Designer Gordon Wagener who loved every single minute of this year's Mille Miglia. The Mercedes-Benz 300 SL with number #318 is among the fastest cars on the grid and the Italian people show so much joy and respect for the cars.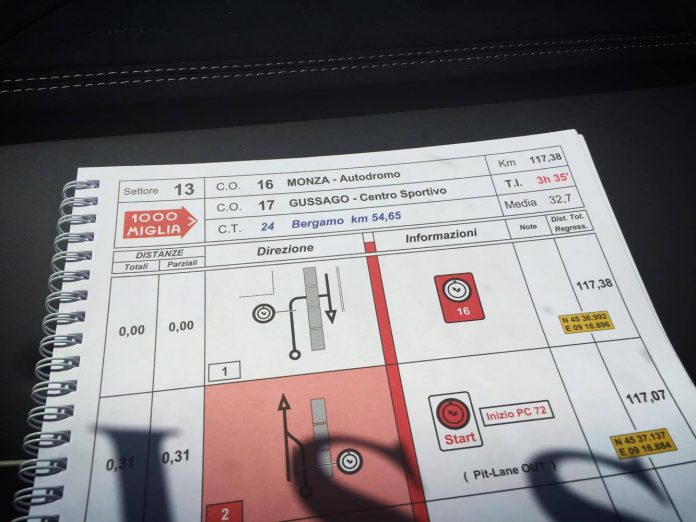 More on our stop at the Monza Autodrome in my recap of Day 4 later today. Now all teams are on their way to the final checkpoint of the last sector of the Mille Miglia in Gussago. Total distance: 117 kilometers and 3 hours and 35 minutes for the participants to complete it. From there a slow parade leads them back to Viale Venezia where it all began last Thursday!
Update May 22nd 11:35 CET
For the first time since the start we caught up with the Lotus again but it didn't last longer than 33 seconds before he was out of sight again. Even with a 750hp Lamborghini there is no chance of keeping up with this ultra lightweight Lotus and race driver behind the wheel.
Having said that after 20 kilometers or so we did get him in sight again but shortly after we caught up the throttle cable snapped so Markus had to pull over. For the first time after 1,450 of the 1,600 kilometers we provide real assistance. Well, we watch and take photos as the guys take the Lotus apart to replace the throttle cable.
Now half an hour later the problem is fixed and we hit the road again. 15 kilometers to go to the first sector checkpoint of today at Autodromo Monza.
Update May 22nd 09:39 CET
Just stopped for coffee in the small town of San Daniele Po with the prettiest barista we have ever seen! As the fantastic crowd cheered on the cars in front of the bar we zipped our espresso as teams 288 to 326 drove through town. Not surprising our own Team Lotus blast past as we were inside paying for our coffee.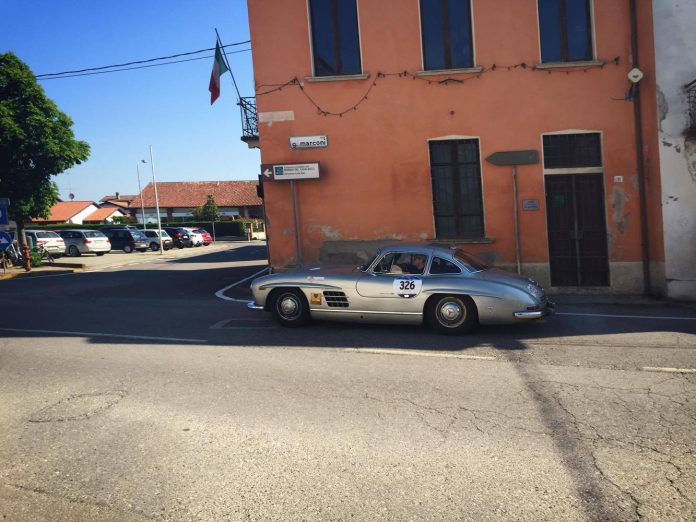 I remember this part of the Mille Miglia as the fastest part of the journey last year and also this year the straight roads with little traffic see participants travel slightly above the speed limit, under police supervision! Only in Italy!
Having spent almost four days with the classics there are two groups of cars that clearly stand out for me: the group of 1920s racers (teams 1-50) and the stunning open top cars from the 1950s found in teams 200 to 446. In the 1950s design and aerodynamics started to play a key role for the first time.
Update May 22nd 08:50 CET
We arrived at the startline in Parma just in time to see our Lotus Team 303 depart on the final day of the Mille Miglia 2016! It is a miracle but it seems after four days Team Lotus support finally managed to sync schedules.
Today we are heading back to Brescia via Monza and Bergamo. The first sector goes from Parma to the race track in Monza. 170,93 kilometers which should take the teams 3 hours and 40 minutes.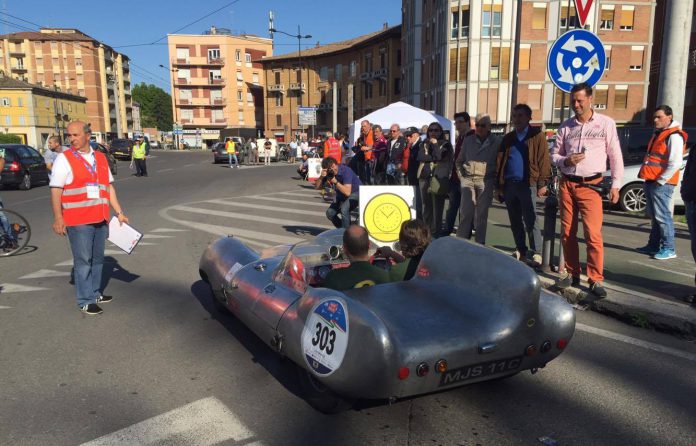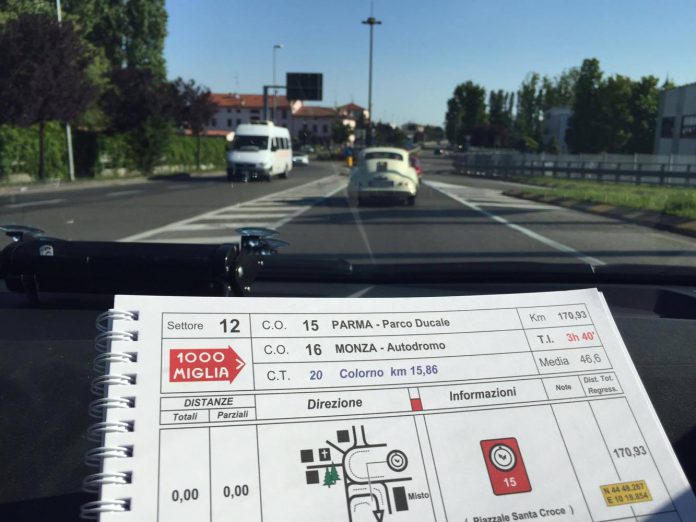 10 kilometers in there is a tricky exit that many teams seemed to have missed but that is all part of the game! Weather looks beautiful again today, clock is just before 9am and it is 21 degrees already – feels like Summer!
Day 3 Recap May 22nd 00:12 CET
'The turning point' that is how you can call the checkpoint in Rome on the Mille Miglia. It is quite literally the turn around point, from here we head back to Brescia and it has always been this way. But in this year's edition of the Mille Miglia Tribute Rome was a turning point in another way; it marked a change of weather. Up until last night when we arrived in Rome it was cold and wet which was a true challenge for most teams but since we reached Rome yesterday the weather has gotten better and better. Today temperatures reached as high as 33 degrees in Florence. Compare that with the mere 12 degrees we had in Rimini!
So how was the drive today? Long. A short word for a story that is longer that what I can type tonight. We were up quite late this morning and left Rome after everybody else. So we put the Lambo through it's gears and caught up with the 'Race End' cars of the Mille Miglia organizers just before the exit of the motorway to Viterbo. I can remember from last year that the day to Parma was the longest of them all and had a lot of regularity stages. This year it is no exception, that meant for us however that we could fairly quickly and effortlessly catch up with the participating teams and went from driving with number 426 to 320 to 240 without ever seeing the cars in between as they we were following the support vehicle route. I was expecting it to be harder to catch up and was also expecting more traffic but between the stages the roads were mostly wide open in the morning.
The further North we got the busier it got. Not surprising as we entered one of Italy's most popular tourist destinations: Tuscany and the golden triangle: Siena, Florence, Pisa in particular. From Florence onwards the regular tourists made way for the dedicated Mille Miglia fans and autosport afficionados. I saw so many rare exotic cars driving up to the highest pass of the day, Porsche Carrera GTs and F40s casually parked in the grass next to the road, their drivers cheering us on as we drove by.
A big difference with yesterday and Thursday is that people don't have to work and kids are not in school so everywhere we went there were people watching, cheering and screaming. The Aventador SV was particularly well received with the kids. In at least two dozen cases we have seen kids jump in the air from pure joy when they see the car. Waving back to them seemed to make their days as much as it did mine. Last year I took a bunch of Mille Miglia flags from the checkpoint in Rome to hand out on the way to Parma which was the best thing ever, this year we sadly didn't have anything to give away but just a smile, wave or high five was returned with a smile or loud and extatic CIAAAAOOOOOOO!!!
After 1,300 kilometers into the Mille Miglia 2016 we also finally managed to get all members of Team Lotus #303 together. Around 20:40 tonight the Lotus Eleven along with the support Touareg, support Aventador SV and support Gallardo Spyder where all united along the SS9. But it didn't take long until the Lotus Eleven continued to the next checkpoint with the Touareg in hot pursuit. Instead of trying to keep up which would be pointless anyway we decided to go for dinner. I'm happy that we were together at least ones during the 1,000 mile adventure and am happy to report that the Lotus Eleven is running fine again after replacing the drive shaft on Day 1.
As tired as I am now, I will regret that it is over again tomorrow. For three days in a row you are on a natural high that words can't describe. Fueled by coffee and the smell and sounds of unburned leaded petrol you just continue to where the route book tells you to.
Some final words on the Lamborghini Aventador SV than. I'm starting to feel really at home in the car, and that in spite of the fact that it is everything but designed for someone 1,90 meters tall. This morning my shoulder hurt a bit as the seat belt height cannot be adjusted and it cuts into my shoulder every time we brake. On the other hand the moment you see one of the classic cars drive buy with two people barely strapped inside the tiny open cockpit I feel priveledged to be able to drive an Aventador SV around Italy for 1,000 miles and forgot about the shoulder as quickly as the Aventador rockets from 0-100.
Being inside the Aventador SV was a pure pleasure for the ears. The roaring V12 directly behind the drivers seat is so rewarding as it can be but after three days I became curious to hear it from the outside so just before I got inside the hotel tonight Michel revved it and holy cow this thing is so loud. Sounds tacky but you really don't realize it is THAT loud while driving it.
Now it is bed time, alarm goes at 7 and then we continue to Monza, Bergamo and finally Brescia to wrap up Mille Miglia 2016! Stay tuned for more updates tomorrow and thank you for reading! Feel free to share your comments below or via email :)
Des
Update May 21st 22:34 CET
We arrived in Parma, the last stretch to Parma we drove in the dark, something most of the participants experience every day which adds to the exhaustion enormously. We skipped the final checkpoint and headed straight to our hotel so I can't comment on the atmosphere this year but Parma was one of my favorite cities last year, phenomenal crowds!
The teams leave as early as 7am from Parma tomorrow for the last stages to Brescia via Monza and Bergamo! We will leave a little bit later to see if we can catch up with our Team Lotus for the third time this Mille Miglia ; )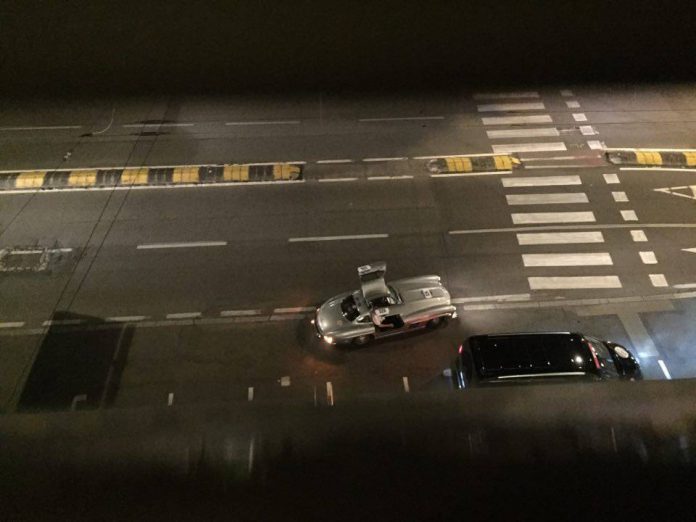 As I'm typing this update a Mercedes-Benz 300 SL is parking underneath my hotel room window and fills my room with both the distinctive sound as well as the smell of a 1950s sportscar – This is Mille Miglia!
Update May 21st 20:38 CET
Update May 21st 20:07 CET
Team Lotus Support #303A, #303B and #303C are all together, the only thing missing is the Lotus Eleven! We are waiting along the SS9 a few kilometers after the last sector checkpoint and 85 km before Parma.
As the sun sets we have good hope Team Lotus will be altogether for the first time this Mille Miglia. It took over 1,300 of the 1,600 kilometers but you can feel the excitement among our crew.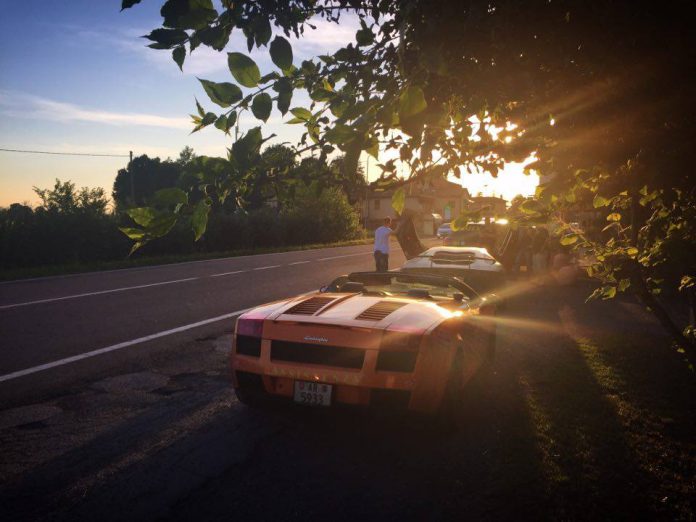 Update May 21st 19:10 CET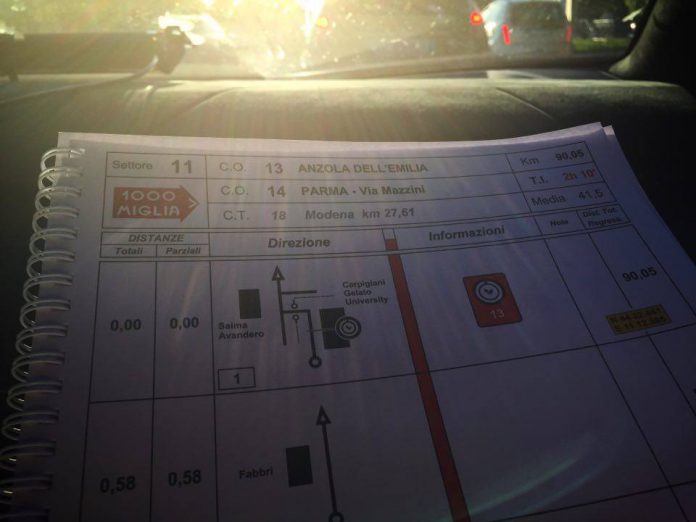 As the sun slowly goes down we pull in to Bologna now. Only 15 km to go to the end of sector 4. The last sector of the day will go from Anzola Dell'Emilia to Via Mazzini in Parma; 90 kilometers via Castelfranco Emilia, home of Pagani, and Modena, home of Maserati. The participants are expected to drive 2 hours and 10 minutes for this route. First cars should be in Parma around 20:45.
Update May 21st 17:55 CET
Just reached the top of the Passo della Raticosa with a height of 968 meters above sea level the highest point we will reach on this year's Mille Miglia. From here we will decend down to Bologna before reaching the end of sector 4 in 63 kilometers.
The crowds from Florence to where we are now have been insane. People are cheering us on every meter of the way and this also seems to be the hotspot for other exotic car owners to come and watch the Mille Miglia. In the 60 odd kilometers we have driven since Firenze we have seen everything from LaFerraris and F40s to rare supercars I can't even name.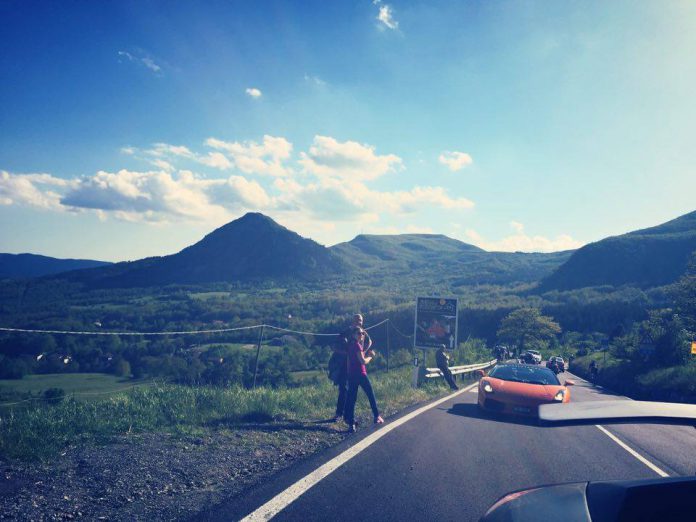 As I'm writing this Team 181 turns left for the regularity stage in the town of Monghidoro, we continue straight along a short cut. The atmosphere today is even better than yesterday with the brilliant weather and young and old not in school or at work but on the side of the road.
You might wonder where Team Lotus #303 is and I can only say they are behind us but so far we have managed to drive exactly 100 meters together, some rubbish support team we are! For that we found Support Team 303C driving a Lamborghini Gallardo Spyder and spent most of the afternoon driving together.
Update May 21st 16:10 CET
We are back on the road with Team 150 something in front of us. Sector number 4 of the day and number 10 since we left Brescia Thursday is 125,28 kilometers long and takes us from Firenze to Anzola Dell'Emilia. Participants have 3 hours and 20 minutes to do it and a beautiful mountain road is waiting for them – and us – as soon as we leave Firenze.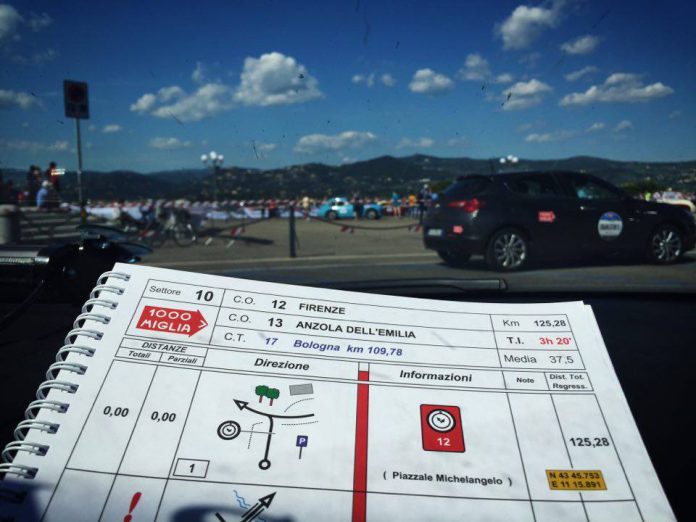 Now our top priority is finding 98 fuel again. Only the second time today after 350 kilometers driven. A lot of the classic cars have support crews that carry jerry cans with leaded fuel so they can fill up anytime, anywhere. Good to keep in mind for future editions of the Mille Miglia!
Update May 21st 15:48 CET
Ciao Firenze! Just arrived on the outskirts of Florence with Team 64, Team 159 and everything in between! Now only a few kilometers to go to the sector 3 checkpoint at Piazzale Micheangelo from where the teams can enjoy a breathtaking view of Firenze.
Mille Miglia 2016 at piazzale Micheangelo in Florence
In the meantime the temperature has gone up to a tropical 33.5 degrees celcius. Good time to test the airconditioning in the Aventador SV and it works flawless. One thing that is starting to annoy me is the fixed low height of the seat belt as it is cutting into my shoulder.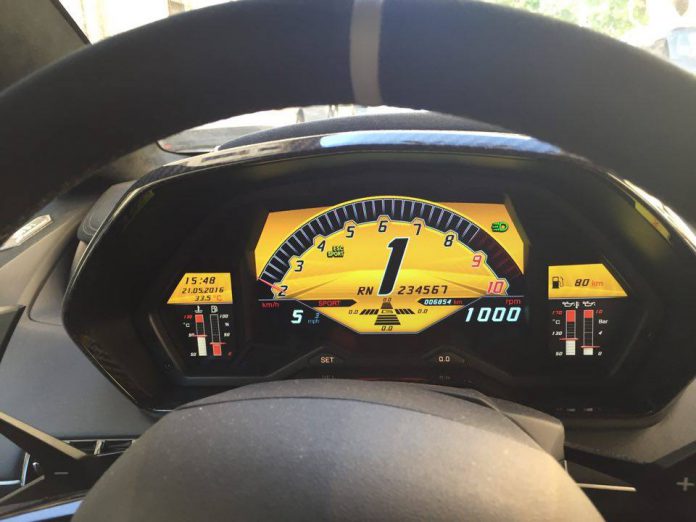 More soon!
Update May 21st 14:55 CET
Exactly one hour after the first teams left the checkpoint at Poggibonsi again we have arrived at the end of sector 2. We don't stop and continue straight away on to sector 3, which measures only a mere 51 kilometers and should take the teams from Poggibonsi to Firenze in 1 hour and 20 minutes.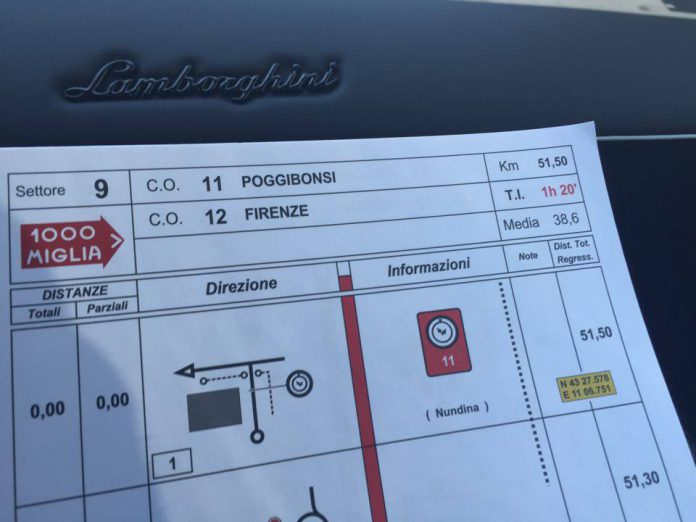 We caught up with teams 130 to 140 as they left the start of sector 3. They are primarily driving 1939 BMWs, MGs and Lancias – and most of them are red – a popular color for sportscars at the time!
Some people asked if I don't get sick writing and typing while being in a stiff 750hp sportscar but it seems I'm blessed with a strong stomach as I haven't felt sick once yet.
Update May 21st 13:40 CET
Update May 21st 12:32 CET
Only 45 minutes since the checkpoint and we lost the Lotus again. For that we found support car 303C so the team is almost complete.
Despite leaving at the same time as Team #303 we are now driving in convoy with teams with much lower start numbers (#150-#170). This is not due to the insane speed of the Lambo but the simple fact that we had divert around some slow regularity stretches that take the participating teams significantly longer as the support teams.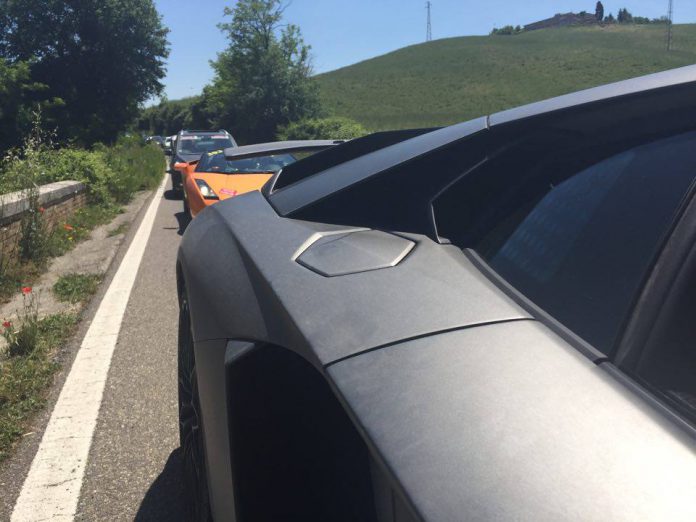 The scenery is really picture perfect and I prefer this Southern part of Tuscany by far over the more touristic North. Glowing hills with estates dotted around green fields. We are now driving to Buonconvento and stop there for lunch and wait for Team #303 to catch up.
Update May 21st 11:47 CET
We finally caught up with Team Lotus #303, the car we are officially supporting and will try to stick with them to the next checkpoint in Poggibonsi!
Temperatures are rising and our display shows 27C as we head towards Sienna. The Lotus Eleven is incredible; low, light, fast and loud!
Update May 21st 11:27 CET
Together with Mercedes-Benz head of design Gordon Wagener in the grey #318 Mercedes-Benz SL 300 we pulled in to the parking at the checkpoint in Radicofani!
We hope to find our Team Lotus #303 here and then continue the next sector from Radicofani to Poggibonsi: 134,75 kilometers which the participants have 3 hours and 55 minutes to complete for including a lunch stop just before the sector checkpoint in Poggibonsi. One of the highlights of this sector is the city of Siena where the participants will navigate their way through the narrow streets of this ancient hilltop city!
Update May 21st 10:38 CET
We just passed the beautiful town of Montefiascone and are driving in convoy with two stunning 1955 Mercedes-Benz 300 SL Coupes #320 and #323. It is a mere 50 kilometers to the end of the first sector in Radicofani!
I'm not quite sure at this point if the 300 SLs are behind their group or if we overtook many teams as we diverted around two special stages and the checkpoint in Viterbo, we'll soon find out I guess!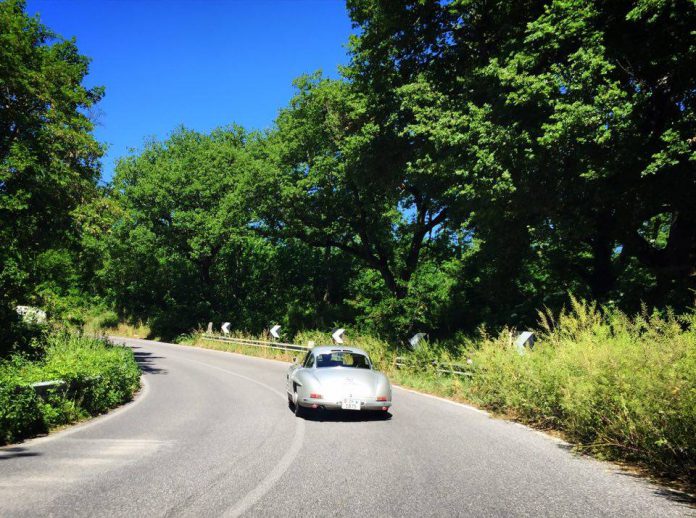 Update May 21st 09:02 CET
We just left central Rome after a not so solid 5 hours of sleep. But since we are taking it easy we took time for breakfast around the corner from the hotel. The first cars were already past Ronciglione, 70km into the first sector, when I opened my eyes this morning so we could actually end up driving behind, instead of in front of our Team Lotus #303. It is 169,5 kilometers to the end of the first sector in Radicofani. The route of this sector is pretty much the same as last year with some special stages along the way.
For the first time this Mille Miglia we can enjoy blue skies and warm weather. Yesterday it was gloomy with some showers all the way up to Rieti but the closer we got to Rome the better it got and as we pulled in the sun was slowly going down and temperatures were around 21 degrees. Today should top 27 degrees, a welcome change for those driving open top racers as the Mille Miglia is hard enough as it is without being soaked. Update May 21st 6:30 CET – Mille Miglia Day 3 starts here… First teams just left Rome to Parma! The first of 5 sectors today leads from Rome to Radicofani and is 169,5 kilometers long. Teams have 3 hours and 30 minutes to get there. Considering it is Saturday morning and the teams leave Rome very early most will have no trouble getting there with plenty of spare time for a coffee and breakfast. We will follow in pursuit and leave Rome around 9am.
Mille Miglia 2016 Day 2 Highlights
Update May 21st 00:11 CET So I'm in my hotel room and about to go to bed but before I do it is time to share my recap of the day. And to be honest I don't know where to begin. I believe I said yesterday that it felt days since we started in Brescia – I say believe because I'm not 100% sure I actually did or if I just dreamt that. Anyway tonight it doesn't feel days since Brescia, it feels like years! I'm not kidding, I can hardly recall what I was wearing yesterday. It is just one of these symptoms that make you realize what you are doing is so intense words fail to describe it.
Anyway before I even forget what went down today I try to pen it down. We started quite casual and relaxed with a 8am breakfast and 8.30 meet at the garage in Rimini. As we drove out of the garage the teams that crossed the start line already passed us. Some with police escort, some on their own and some in groups of 5-6 cars. We just pulled out and joined them. We were hoping for better wetter today but in Rimini it was grim and cold – only 10 degrees celcius – but from the start there were people cheering the teams on and we had a V12 to keep us warm anyway.
Leaving Rimini was mayhem, traffic everywhere and you needed eyes on all sides as there were classics overtaking us left, right and center if only they could. As I mentioned in one of my updates the police is very helpful in assisting the teams with a quick passage but for the rest of the traffic they create huge jams and utter chaos. Sometimes this also works against us as the traffic jam they cause by blocking an intersection goes so far back that the next intersection is blocked as well and so on and so on. With a Lambo that is about 2 meters wide we had no choice but to sit and wait for cars in front of us to move, the teams in their narrow classic cars and some of their support crews in SUVs were more capable to skip the cues by driving over the hard shoulder or even through the grass on the side of the road.
We left the initial jams behind us quite soon though and found ourselves driving up the twisty road to San Marino, a city state in concept very similar to Monaco or Andorra. It holds a pristine location on top of a hill. But due to its size we soon left San Marino again and headed down the backside deep into the Italian countryside. Here things became challenging for us as the 'Assistenza' detour was not really selected based on how suitable it is for a Lamborghini that has a ground clearance of a single Panini sandwich. It was not just the bumps and cracks that were worrying us but at some points the road seemed to have gone altogether. The only thing that gave us the assurance we were on the right road and not some idiots to stupid to read the roadbook was the fact every few minutes another support team in a big, mostly German, SUV would race by at a pace we could only be jealous of at that stage.
Mille Miglia 2016 - Day 2 Highlights
The torture lasted about half an hour before things kind of returned to normal and we headed back down to the coast again. Ultimately today we would follow a zigzag course that saw us traverse from the coast to the inlands and back to the coast again at least three times. The roads on the touristic coast were generally in quite ok condition, those in the Eastern Italian hills not so much. Nonetheless the Lamborghini Aventador SV held up well and only the plastic protection lip underneath the front splitter suffered some severe blows. We stopped for petrol for the first time today just before the end of the first sector.
Finding Super 98 Octane fuel was a big challenge as hardly any petrol station has it in Italy but in the end we found one. For anyone else with the same issue in Italy only Agip / Eni and Shell seem to carry 98 frequently. Esso and Total never have 98 so don't even bother looking for it there. We stayed with teams 100-150 the first sector and then as they had lunch drove a little further to have lunch somewhere along the route ourselves. As we were having our coffee and ate our sandwiches the first cars came by and it was impressive to see the drivers work their 1920s machines as they turned around the corner of our restaurant.
We watched the first 50 cars pass and then got behind the wheel ourselves again. This was around half way in to the second sector so 2,5 still to go. We headed up into the hills again and returned to the coast for the last time. The third and fourth sector followed some highway and mostly the SS4 from Ascoli Piceno (one of the main sector checkpoints from last year) to Rome. Without a doubt my favorite road of the Mille Miglia this year, swirling up into the Appenines and then opening up to long straight with scenic views towards Rome, beautiful! Somewhere along SS4 we ended up driving with Team 65 and their Mercedes-Benz 710 SSKL and ended up doing a improvised Mille Miglia version of a rev battle – shifting down and flooring it in a tunnel one after the other to see who is louder.
And we all know the Aventador SV is not a quiet car but we have to admit there can only be one winner in this battle and that is the MB 710 SSKL, congrats guys! The third and last sector checkpoint of the day before Rome was in Rieti. We decided not to hang around and wait for all classic cars to arrive and wait for their checkpoint times and continued. I hardly dare to say it but what happened next got my blood pumping more than I could have imagined. We found ourselves in the Ferrari Mille Miglia Tributo group that drives ahead of the Mille Miglia. First we saw some 458s and 430 Stradale but as we got closer to Rome found more exotics from Maranello including two F40s, a 599 GTB and 599 GTO among others.
Their V8s and V12s echoed through the mountainous terrain, our high revving V12 followed suit. For me this was the icing on the cake for another incredible Mille Miglia day. The day was very different from yesterday – it was longer but also went by even more in a blur. When we arrived in Rome at around 8pm we had been in the car 11 hours – a few hours less than most of the participants that left earlier or are scheduled to arrive even later. We used the spare time to find a restaurant in the center of Rome and enjoy the evening with a fresh fish and a good bottle of Italian wine – something I would have I'd be doing on the Mille Miglia this year.
Just imagine; last year I was happy to get 3 hours of sleep in Rome! Tomorrow we want to spend some time with 'our' Team Lotus #303 which we haven't seen at all since Brescia so we won't get up to early and look forward to the beauty of the Tuscan countryside and the madness of the Italian cities of Florence, Bologna and Parma! Buonanotte, Good Night!
Update May 20th 19:36 CET
Arrived in Roma! A bit before schedule but on the upside we had opportunity to play with some of the Ferraris of the Ferrari Mille Miglia Tributo 2016.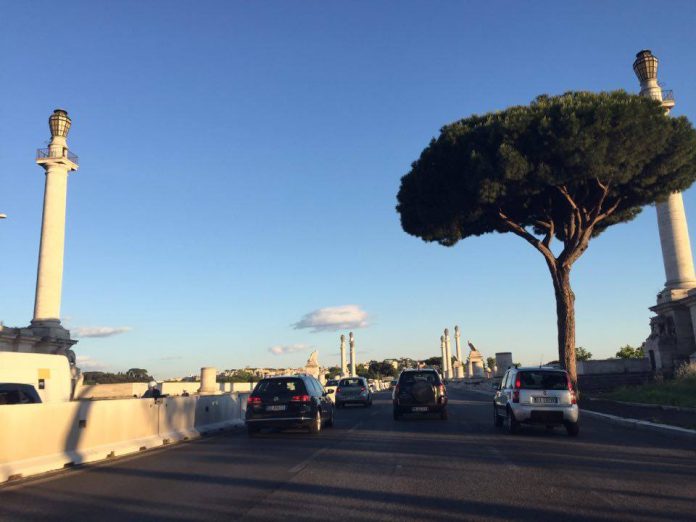 Traditionally Romans don't care much about the Mille Miglia but those in traffic seemed to like the Lamborghini, in that sense we got a warmer welcome in Rome with the Lambo today than last year with the Mercedes-Benz SL 500. Stay tuned for my recap of Day 2!
Update May 20th 16:57 CET – San Benedetto del Tronto
The first teams have arrived in San Benedetto del Tronto. We saw a few cars with technical issues this stretch so I'm sure not all will make it to the sector checkpoint in time.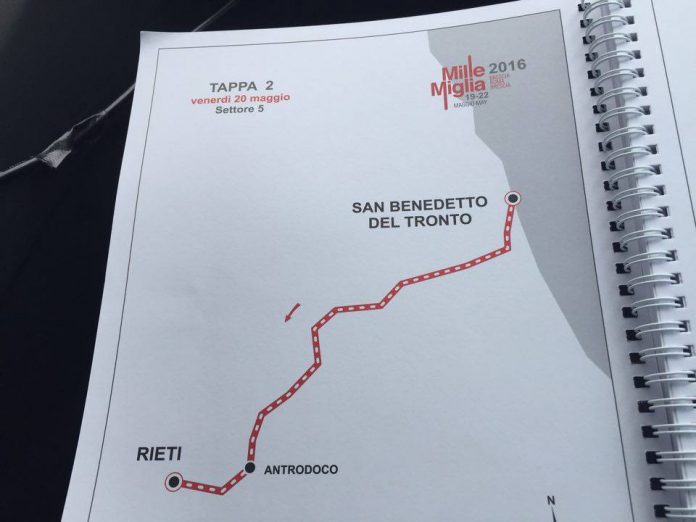 Next up is Rieti! Sector number 3 of today is 139 kilometers long and teams are allowed to take 2 hour and 55 minutes to get there. First cars are expected around 19:40 CET there. From there it is a quick blast down to Rome. Just before we reach Rieti we pass Antrodoco, a town that featured in the original race as well and is famous for the Mille Miglia corner. One hairpin in a series of harpins that lead down from the pass road to the town of Antrodoco. Sadly we are not driving the road this year as the route takes us to Antrodoco from the other side this year.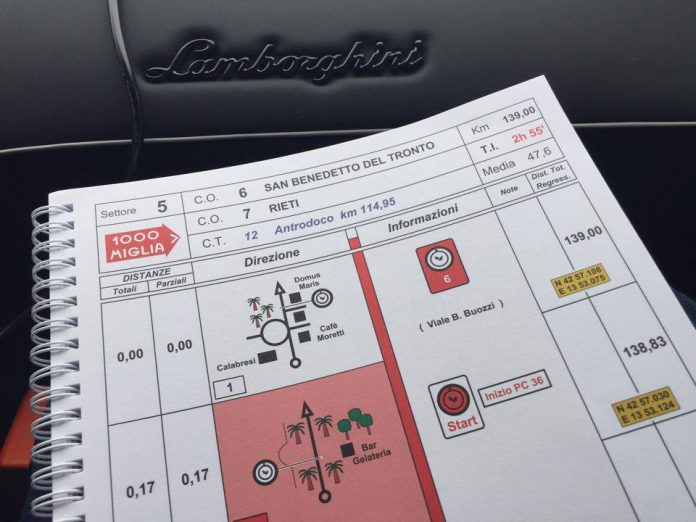 Update May 20th 15:20 CET
We are in Citinova Marche having a coffee and watching the first cars come by. After a few of the Military cars it was Team #2 that came round the corner with squeeking brakes. Quickly followed by #1 and #4. We are having a blast watching these pre-war machines navigate the streets.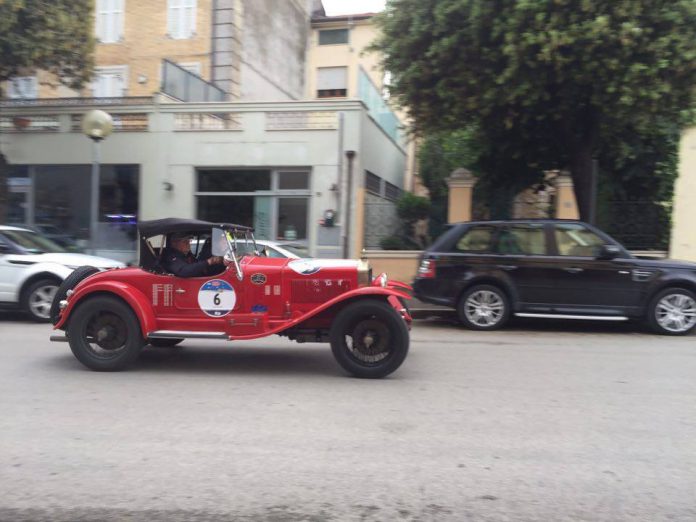 We are not far after the first sector checkpoint so all teams should be more or less grouped together by start number again.
Update May 20th 14:12 CET
We have arrived at Macerata. Took us 5 hours and 27 minutes so about 40 spare minutes for lunch. And having only had a yogurt and a croissant at 8am this morning a bit of food will do me well at this point.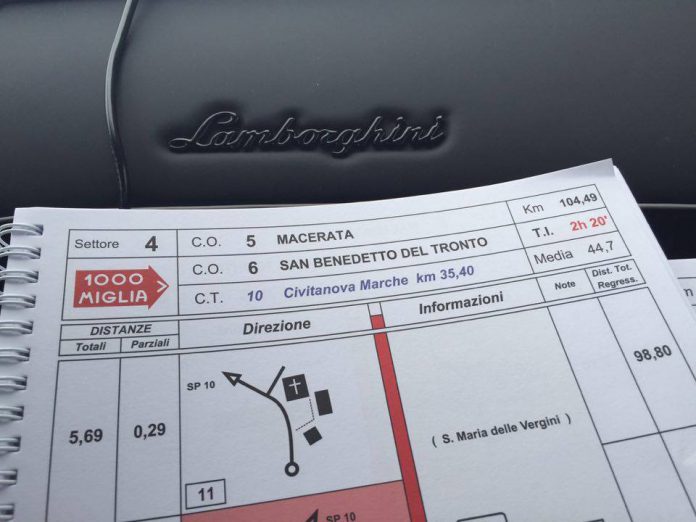 The next sector goes from Macerata to San Benedetto del Tronto. Distance? 104,49 km and allowed time is 2 hours 20 minutes. First teams should get there at 16:45. From San Benedetto there are two more sectors to Rome where we hope to be reunited with Team Lotus! A few more photos from today so far, can you see the potholes we were referring to? Crazy…
Update May 20th 13:37 CET
With a full tank and some new Italian friends – yes, the cliche is true it is easy to make new friends with a Lamborghini – we are now driving along one of my favorite stretches from the Mille Miglia last year. We pass the beautiful hilltop towns of Loreto and Recanati from where you have a stunning view on the surrounding hills and the Adriatic Sea. Prior to the Mille Miglia last year I had never been to this part of Italy before but I would almost prefer it over tourist filled Tuscany.
But enough travel talk what about the Mille Miglia today? It feels very different from yesterday, more cars, more action and in general a higher intensity. I really need my regular shot of caffeine today. We have been driving for 5 hours now and are still on the way to the end of the first sector in Macerata. Hard to believe there are 3 more to go after that before we reach Rome late tonight. The Aventador SV is starting to feel like home and having spend more than 10 hours in the car in the last 24 hours I feel I can find most controls blind.
Being 1,90m the seating position that initially felt far from ideal is not bothering me anymore. The sound of the V12 however is still putting a grin on my face every time we accelerate at the wishes of the crowd or just because the road is empty. A group of motorcycle cops and police cars travel all the way from Brescia to Rome and back. These guys do a great job escorting the entire event from start to finish. As we speak one of Brescia's finest is escorting us and about ten other cars to the checkpoint in Macerata.
In many towns they are assisted by local police to hold traffic at key intersections allowing us safe and quick passage. I haven't been on any event with this level of police and government involvement and support. Being five hours in also means the cars surrounding us are starting to get more mixed so around us we see teams numbers from as low 50s up to the high 100s. Some of the lower numbers might have had technical issues – overheating being also very common – and some of the higher numbers have really kept a steady pace throughout the first sector today. In my next update I hope to tell you more about the whereabouts of our Lotus Eleven race car!
Update May 20th 12:31 CET
Just arrived in Senigallia and save to say the Mille Miglia is causing mayhem in this little town on the Adriatic. All roads in the center are gridlocked but we have free passage. As I'm typing this we are at a petrol station to fill up the car. One of the biggest challenges for us so far is finding petrol stations that have Super 98 as most petrol stations in Italy don't have it. #FirstWorldProblems
Update May 20th 11:55 CET
Update May 20th 11:32 CET
Time flies as we head down to Senigallia on the shores of the Adriatic. The quality of the roads can best be described as third world but the cars and the people on the side of the road make up for it. We are now driving with a German team #83 in a beautiful Swiss plated 1933 Lagonda 4.5 litre M45 in front of us.
Update May 20th 10:44 CET
The participants just turned left to their second time trial of the day near Montefeltro in the hills beyond San Marino. We on the other hand are continuing right and have to detour around the participant stretch. Clearly this detour was not selected with a Lamborghini in mind at all. Large potholes and cracks in the road reduce our pace to snail speed. Some parts of the road look like the can flush down the hill at the next big rain shower.
While we are struggling some of the other support cars for various teams – those that drive SUVs – fly by every few minutes. As I'm writing this we have 18 more kilometers to go on this road and I have the feeling the road won't get any better. But hey look on the bright side by the time we get to the end of the road I have the feeling Michel and i will be experts on when to use the nose lift and which potholes and bumps scrape the front splitter and so on :)
This is also #MilleMiglia!
Update May 20th 10:24 CET
As promised an update about Team Lotus #303. Yesterday didn't go quite as expected, 60 kilometers from Brescia the drive shaft broke and although support car 303A was packed with dozens of spare parts, the only thing they didn't bring was a drive shaft. So while driver and navigator stayed with the Lotus on the side of the Italian road, Christoph drove back to Zurich with the 303A support Touareg and picked up a new drive shaft for the Lotus Eleven race car.
Christoph drove 720 kilometers to pick up the new drive shaft and return to Team Lotus. They spend a couple of hours fixing the drive shaft and continued to Rimini. At 6am this morning they arrived at the Day 1 checkpoint with just enough time for a short nap and a shower. Today they carry on to Rome where we hope to catch up with them again! It is stories like this that show the true dedication of the Mille Miglia participants; no effort is spared to make it to the next checkpoint and fulfil the 1,000 miles.
Unfortunately the broken driveshaft and the late arrival means they missed the checkpoint closing and are disqualified and will continue just for fun!
I have to stop writing now as the combination of a 750hp Lambo and non-stop corners on the road swirling through the Italian hills make me want to throw up!
Update May 20th 09:33 CET
We are driving up the hill in San Marino now with teams #95 to #120. Michel loves the corners leading up to the small State of San Marino and so does the Lambo! Traffic leaving Rimini was quite bad and the classics used every possible space to get forward including the hard shoulder and the 'third lane' between the left and right lane.
Mille Miglia 2016 Route Map and Day 2 Start
In the group we drove up with today we spotted two 'all female' teams #106 and #114. Also worth mentioning is that there are several cars on this years Tribute that took part in the original race in the 1920s, 30s, 40s and 50s – that's what we call heritage racing!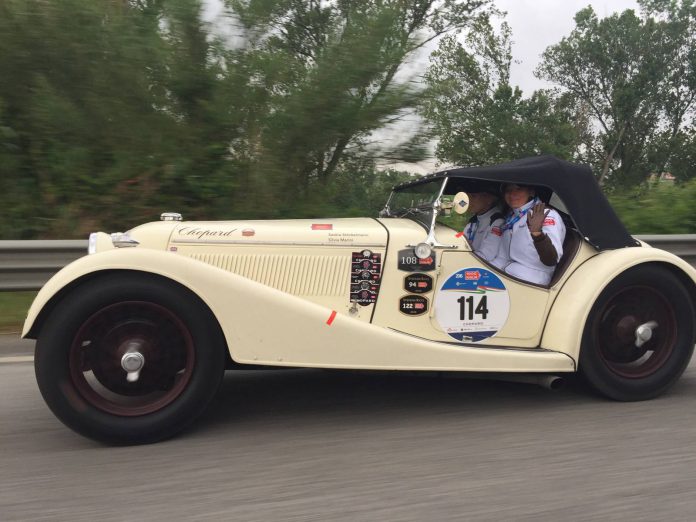 Stay tuned for a very exciting update from our Team Lotus #303!
Update May 20th 07:26 CET – Day 2 Starts here…
The alarm just woke me up and I can hear the sounds of the classic cars echo between the buildings on the boulevard in Rimini already so that means a quick shower and an even quicker breakfast and then we should be off again.
Update May 20th 00:19 CET
After a delicious dinner in Rimini I'm now back at the hotel and getting ready for bed. Departure is scheduled around 8:15 tomorrow so I hope to catch around 6 hours of sleep. But before I sign off I like to quickly reflect on today. First of all being a support car for a classic team is certainly a different experience than my drive with the Mercedes-Benz Tribute (called MB Challenge now) last year. Last year we drove about one hour ahead of the classic pack and stayed partly at different locations which meant we still saw the entire route but hardly witnessed the classics in action. This year we have a lot more freedom – we are not taking part in the regularity tests and have to skip parts of the route which gives us more time to stop for fuel, coffee and food – which is certainly not a bad thing. On the other hand I'm missing the competition element of 'being in it' and we can't drive through some of the beautiful Italians cities and villages which was such an amazing experience last year. So it has pros and contras, let's see how the next few days go before I give you my final verdict.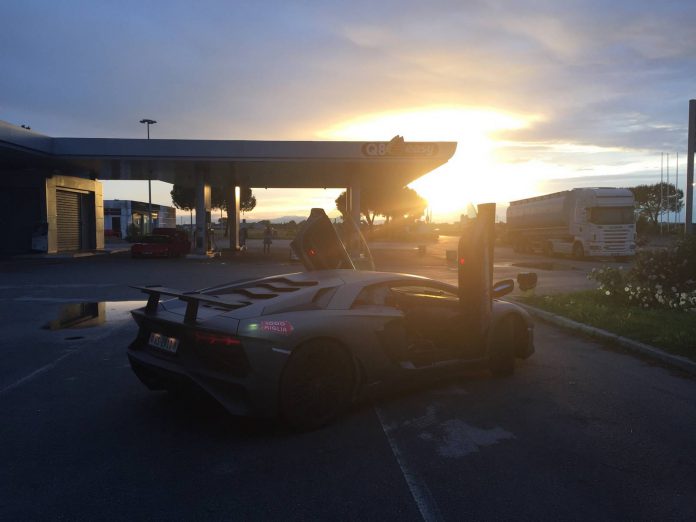 Having said that being back at the Mille Miglia is great. It is as surreal as it was last year – I still can't believe this is really happening in 2016. I will elaborate on what I mean exactly in the next couple of days. A lot of it has to do with the top 10 things that make Mille Miglia amazing I described last year and add a significant portion of driving and with that I mean real driving not the steering a car from A to B most people do on a daily basis.
The car also place an important role and I have to say although historically incorrect – the Lamborghini Aventador SV is really impressive. The Italians love it (duh!), it is bloody fast, sounds bonkers and looks as mean as it gets. Today we mostly passed wide open roads on the plains in Northern Italy, I know this will change tomorrow and the Aventador SV is not as nimble so I will have to wait and see how it behaves there. But on a day like today it was very good. A few flaws I like to report though – don't drive it in the rain, the windscreen wipers are not the best and create stripes across the windscreen which make it very hard to see much. The indicator and windscreen wiper controls are mounted very low so it is hard to use them – which some might argue is not a problem as people hardly use their indicators in Italy anyway – fair point. And last but not least if you open the bonnet too far in the rain all the water from the bonnet runs straight into your bags – which brings me back to point one – don't drive it in the rain.
Let's hope the sun shines tomorrow!
Update May 19th 22:10 CET
Day 1 was certainly proved tough for the participating teams – horrendous rain showers tortured most part of the route from Brescia to Rimini. Add roads littered with potholes and the competition element and there is a risk of accidents. We received reports of a few incidents today but hope nobody was injured. The team below was ok but their car has seen better moments. We hope everybody stays safe and look forward to a sunny day tomorrow!
Update May 19th 21:36 CET The first classics have arrived and are gathering at the checkpoint from here they head to there hotels for a well earned rest and tomorrow morning the first cars will leave Rimini again at 8:15. They are expected to reach the final checkpoint of Day 2 in Rome at Villa Borghese exactly 13 hours later at 21:15. Our strategy for today was to hang round the front of the pack to capture them as they arrive at the checkpoints, tomorrow we plan to hang around the middle of the pack a bit more. Weather forecast is looking good so we are looking forward to some sunshine and more beautiful roads, Italian villages and most of all cheering and smiling people on the side of the road! Update May 19th 21:11 CET Rimini we are back! A year and a week after last years Mille Miglia we return to the Italian coastal town on the shores of the Adriatic. The last 70 kilometers I took the wheel and it started raining again, unlike last year when it was dry and warm upon our arrival in Rimini. Now we wait for the first classic cars to arrive at the checkpoint around 21:40 CET. As support car we skipped a large stretch near Ravena where the participants had to pass another regularity test. Tonight 446 classic cars will take over Rimini along with just as many support vehicles and crew and another hundred Ferraris and Mercedes-Benz cars taking part in the Ferrari Mille Miglia Tributo 2016 and the Mercedes-Benz Challenge 2016.
Update May 19th 20:21 CET
We just pulled in for fuel – did around 200 kilometers since our last refill. You can say the Aventador SV is thirsty on the other hand you could also argue we put the V12 to good use :) No matter where we stop it attracts instant attention though – especially kids seem to care more for the modern Lamborghini than the precious classic cars, but maybe as they grow older it will change.
Update May 19th 19:48 CET
The latest on our Instagram: @GTspirit
Update May 19th 19:34 CET
We are back on the road and currently following Mr and Mrs Folgia in a 1925 Bugatti T35! The atmosphere in all the villages we pass is unbelievable, you really have to see and experience it to believe it!
Update May 19th 18:45 CET
The first cars to arrive in Ferrara are here, including Team #65 with the Mercedes-Benz 710SSKL and the military 1M with start nr 801. Below is a gallery with the first batch of cars at the Ferrara checkpoint.
Mille Miglia 2016 - Ferrari Checkpoint
Update 18:35 CET The first cars just arrived at the checkpoint in Ferrara and so have we! But as support car we had to skip certain parts where the participants had regularity tests. So in essence we took a short cut.
Experience so far? Amazing! The crowds love our Lamborghini Aventador SV support car and driving between priceless cars from the 1920s, 30s, 40s and 50s is surreal! Now we continue to Rimini: 130,6 kilometers and the participants have 2 hours and 45 minutes to get there, if I'm correct that means the first cars should get there around 21:40 CET but a lot of teams won't get there til midnight. Our very own Team Lotus #303 is expected around 23:30! Follow @MrDes on Instagram for more from the Mille Miglia 2016! Update 15:07 CET – Mille Miglia 2016 is a Go! First cars just passed us on the outskirts of Brescia. It is pouring with rain and I have deep respect for the brave drivers of the 1920s open race cars that are leading the 446 cars to Rimini. The first stage heads from Brescia to Ferrara and is 178,21 km long. The teams have 4 hours and 25 minutes to reach this checkpoint. On the way they will have three different regularity tests that determine the leaderboard. Update 19th May, 14:20 CET Excitement is rising as we are ten minutes away from the start. At 14:30 start number one will roll down the start ramp on Viale Venezia and after a lap through the center of Brescia set course to the first stop in Rimini. On the way it will pass several checkpoints and regularity tests. 'Our' Team Lotus #303 with Markus Joerg behind the wheel and Franz Aschwanden as navigator will start around 4pm and is expected to arrive in Rimini at 23:30. We will leave Brescia a little bit before them as we hope to catch some photos and videos of the classics in action. Meanwhile the other support team tries to keep up with the Lotus in a Volkswagen Touareg packed with spare parts. Update 19th May, 13:20 CET – Meet our Car! Some of you have already guessed it; we are driving a Lamborghini Aventador SV as support vehicle for Team Lotus #303, the only Lotus in attendance this year.
The Lotus Eleven from 1954 weighs only a few hundred kilograms and has a 160hp engine. Thanks to its maneuverability and experienced driver we will struggle to keep up even in the Aventador SV. Update: 19th May, 12:01 CET – Arrival in Brescia We just arrived in Brescia and it is raining. Very bad for the open top classic racers and also not ideal for our support car.
We are now meeting Team Lotus #303 who we are supporting during this year's Mille Miglia and then we are heading into town for accreditation and to have a look at the start! Update May 19 – 11:28 AM
Update 19th May – 08:35 CET
As I am waiting for my flight from Munich to Bergamo I had a look at the key locations in Brescia where the start takes place and where you can taste the Mille Miglia vibe. The most important location is probably the official startline at Viale Venezia. At the end of this street heading out of town you also find the Mille Miglia museum which is certainly worth a visit while you are there!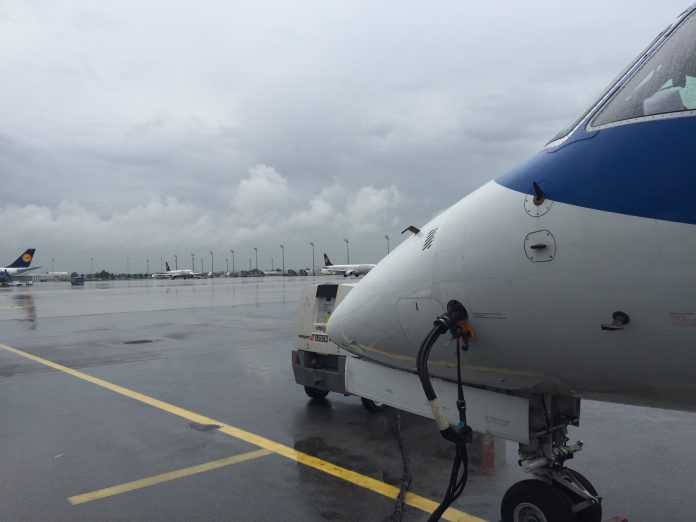 In the center of town you will see a lot of classic cars parked up on Piazza della Vittoria and the surrounding streets. Here you also find the organizing committee and the media registration office where I am headed as soon as I arrive.
Update May 18th – 18:53 CET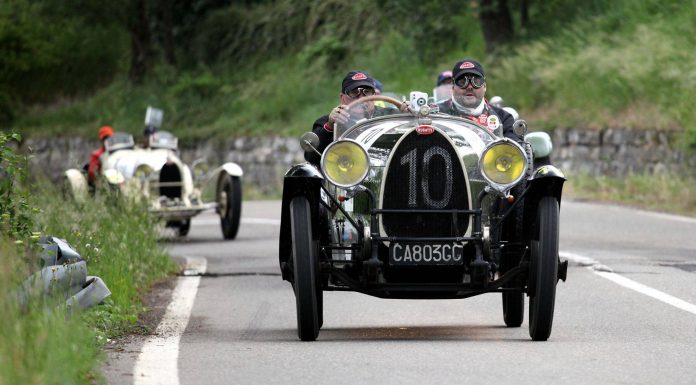 Having finished packing I just had some time to take a look at this year's Mille Miglia route. Although key locations are the same as last year there are several parts of the route that changed completely. This year we won't be driving the famous Mille Miglia corner near Antrodoco per example. And instead of Parma and Lucca we will visit Florence, Bologna and Modena this year. Download the Mille Miglia Route 2016 PDF.
To wet your Mille Miglia appetite have a look at our Mille Miglia highlights from last year, this event is truly one of a kind taking place in a country with people that is just as unique.
Update May 18th – 13:38 CET
The first update for this live blog! As I'm writing this my desk is filled with gear; battery packs, charging wires, wireless hotspot, GoPro, laptop… In essence all that I need the next couple of days. Last year I travelled to Brescia two days before the start which gave me time to see the scrutineering and meet some of the participants ahead of the tribute – some people call it 'the race' but I refuse to do so as the tribute has very little to do with the original race.
Tomorrow morning I will take the first flight from Munich to Bergamo. Here my friend Michel will pick me up in his brand new Italian sportscar and together we will drive to Brescia to get some stickers, badges and all we need to hit the road. At 14:30 the start flag will be dropped and the first cars are of on their 1,000 miles adventure. Having driven the route last year I kind of know what is coming but on the other hand I am very excited to spend time driving and witnessing the 440 classic cars – dating back to the early 1900s – on the road to Rome and back.
For more behind the scenes updates follow me on Instagram: @MrDes!