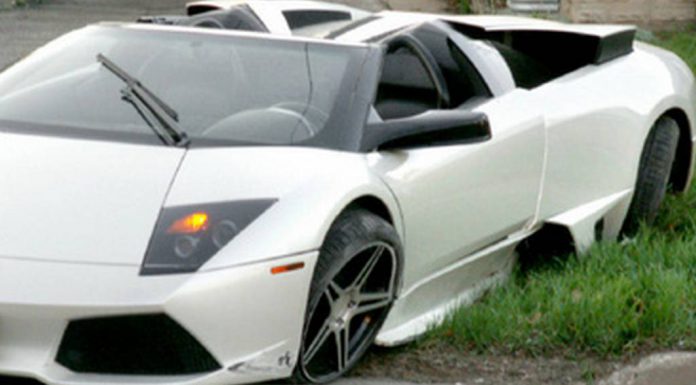 A man has been issued with a careless driving charge after spinning his Lamborghini Murcielago LP640 into a sidewalk near Toronto in Canada.
Two people were in the Lamborghini Murcielago LP640 when it crashed just after 7pm when the driver apparently lost control of the 640hp Italian supercar sending it skidding across the road and nearly flipping it before it came to a rest on the sidewalk.
The 30-year-old driver is now facing a careless driving charge.
While the following pictures don't show too much damage, it's believed that serious damage has been done to the underside of the car.
[Via The Record]