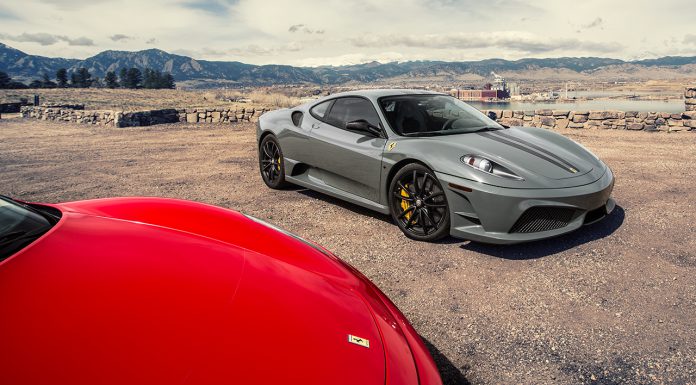 Another Photo Of The Day and yet another stunning photograph taken by automotive photography genius Ronnie Renaldi.
The following image depicts an extremely rare Ferrari 430 Scuderia finished in Grigio Medio on a gravel road with a stunning mountain range and lake in the background, completed with snow-capped mountains.
Until the Ferrari 458 Italia came around, the Ferrari 430 Scuderia was Ferrari's most potent junior supercar in recent memory thanks to its uprated 4.3-liter V8 engine producing 508hp at a screaming 8,500rpm.
This increased power comes from a new exhaust system and revised intake and thanks to the lower overall weight of the car, the Ferrari 430 Scuderia can hit 62mph in just 3.6 seconds and a top speed of 198mph.
Sure your support for Ronnie by visiting his Facebook page and official website!