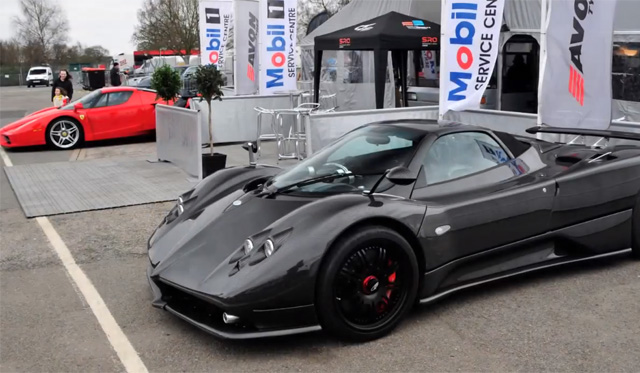 As you are all well aware, the Ferrari Enzo and Zonda F Roadster are exceptionally rare cars — so rare, you'd be lucky to spot just one of the two.
However, during an event for the British GT Championship at Oulton Park in the United Kingdom, theSuperCarDriver had the rare fortune of spotting both Italian hypercars, sitting just mere feet away from each other. Unfortunately the video doesn't capture either car in motion, but even with that being said, the cars are still magnificent pieces of machinery whether at rest or not. The Zonda debuted well before the Ferrari Enzo first graced dealerships in 2002, but to many the Zonda will always be the more impressive car. Both cars are powered by massive V12 engines, producing a combined horsepower figure well in excess of 1,200. And with relatively similar weights, suing the performance figures to solve the difficult choice of choosing between the two becomes even more so.
Check out the video above and tell us which you would choose: the Zonda F Roadster or the Ferrari Enzo?