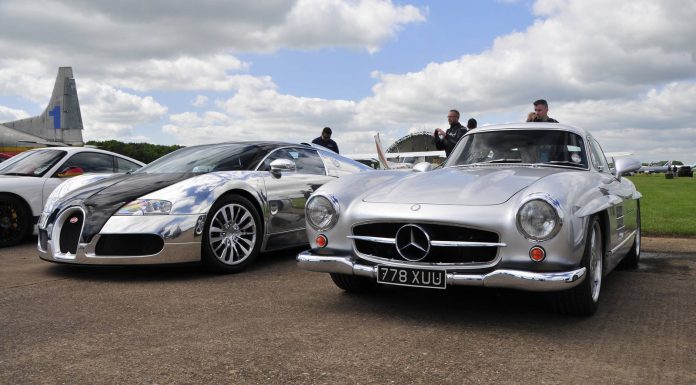 A few weeks ago, our friends at Supercar Driver organised a special event at Bruntingthorpe Proving ground. They tagged along to watch the Bruntingthorpe Cold War Jets display, providing an attraction to rival the awesome display of military power.
The supercars on display included the only UK-registered Bugatti Veyron Pur Sang, a yellow Ferrari F40 and a HWA Mercedes-Benz 300SL with AMG running gear. Although the supercars were pretty spectacular, they were inevitably drowned out by the might of the English Electric Lightning F.6 which also set the car alarms off!
The event is held annually at Bruntingthorpe and gives aircraft enthusiasts a rare opportunity to see some of the greatest fighter jets accelerate along a runway at full tilt. Hopefully Supercar Driver will return next year so that the event can show case aero and automotive engines!