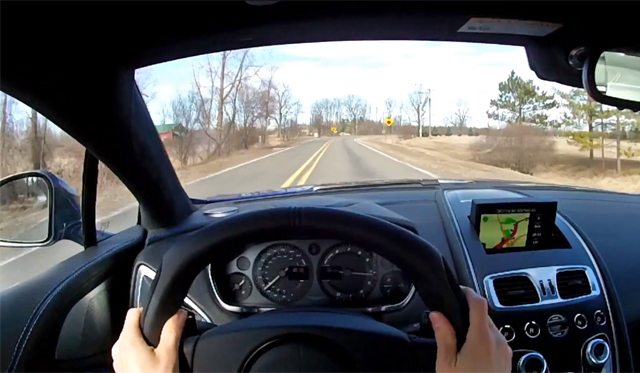 Although we wish everyone had the opportunity to drive high-performance supercars, that simply isn't the case.
Fortunately however, the following video will give you those less fortunate by putting viewers behind the wheel of the brand new 2013 Aston Martin Vanquish thanks to the fitment of a driver's POV camera.
Shot by Winding Road Magazine on YouTube, the clip showcases the performance prowess of the latest Aston Martin Vanquish while also clearly highlighting the car's ability to suit with everyday bumps very well.
If that wasn't enough, Winding Road also captured the sounds of the clip with binaural microphones which give headphone users a full 3D experience inside the 2012 Aston Martin Vanquish.
So without further ado, check out the video with a set of headphones on!