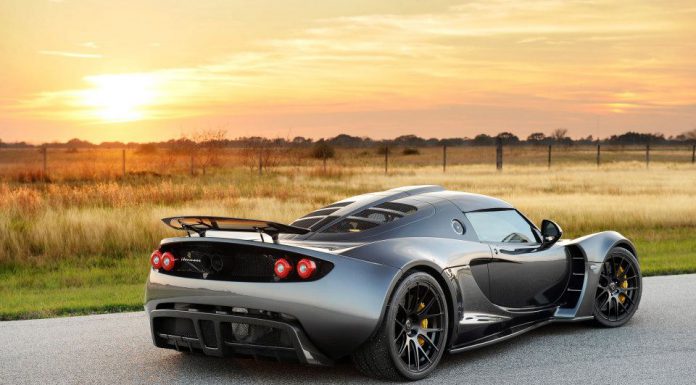 On a 2-mile runway in California, the Hennessey Venom GT recently hit a top speed of 265.7mph! Thats slightly short of the 267.8mph top speed achieved by the Bugatti Veyron Super Sport. The speed was also only recorded in one direction. Yet it shows how much potential the Hennessey Venom GT has.
The video shows a calm composed run with a slight missed gear change and a truely incredible turn of pace. Hennessey are laying claim to the title of worlds fastest production car. Whilst they are unlikely to be recognised in any official terms, they do have a valid claim.
The Bugatti Veyron Super Sport is capable of reaching 267.8mph, Bugatti only offered the car with a limited 258mph top speed. Whats more, the Veyron Super Sport's record setting run was completed on the 5.6 mile long straight at the Ehra-Lessien test track.
The fact that the Hennessey Venom GT came so close to breaking the record in such a short space shows definite potential! The Bugatti set its top speed as an average between two runs. The first being a 265.96mph upwind run, the second being a 269.86mph return leg.