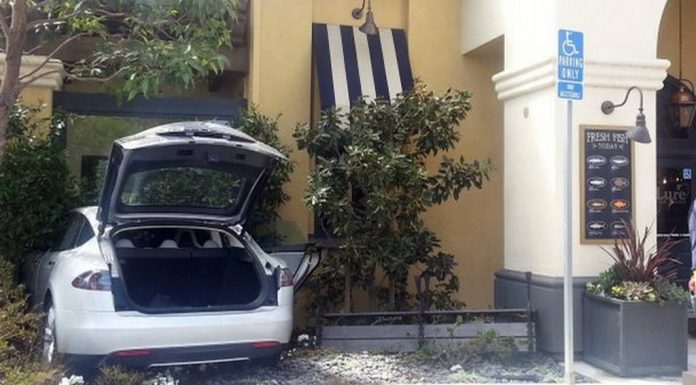 A 71-year-old driver recently crashed her brand new Tesla Model S sedan into a restaurant in what the restaurant owners must have hoped was a sick April Fools joke.
However, it was indeed very real with the crash taking place at approximately 11:11am when the woman tried to park her luxury electric sedan in front of the Lure Fish House.
According to the elderly driver, she put her foot the brake to stop the car, but instead the car accelerated violently into the restaurant. While the driver says she hit the brake, we wouldn't be surprised if it was simply another case of people getting mixed up between the accelerator and brake pedals.
[Via vcstar]