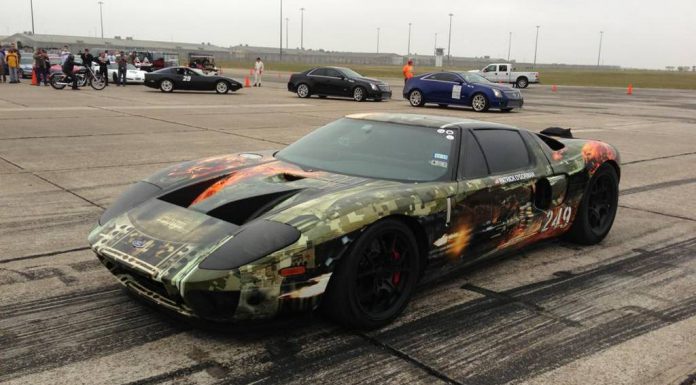 American tuning specialists Hennessey Performance have done it again with one of their latest tuning Ford GT twin-turbo tuning packages setting a new record at the infamous Texas Mile drag racing event in the U.S.
The 1000hp Ford GT managed to break the previous record of 263.3mph by reaching a top speed of 267.6mph in just one mile!
This is the very same Hennessey Ford GT1000 which set the previous record last year, and the record before that of 257.7mph.
Now while this may sound amazing, it is short of the world record set late last year by the team at Performance Power Racing when they managed to catapult an equally insane Ford GT to 283.232mph in one mile.
Unfortunately, no footage of the feat has been released just yet but when it is, we'll be sure to update you with it!
[Via The Texas Mile]