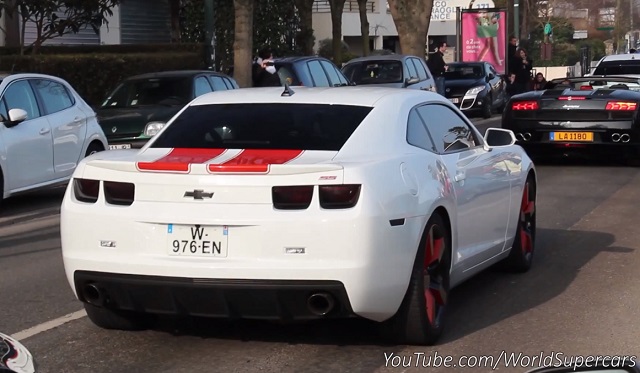 Worldsupercars on YouTube was recently able to film the following decatted Chevrolet Camaro SS accelerating like crazy at a recent Cars and Coffee event in Paris.
As you'll soon hear from the video, this Chevrolet Camaro SS is unquestionably one of, if not the loudest Camaro in the world with it producing a truly out of this world exhaust note!
Just a quick warning to those that may be watching with headphones, you'll want to turn it down a bit at the 35 second mark!