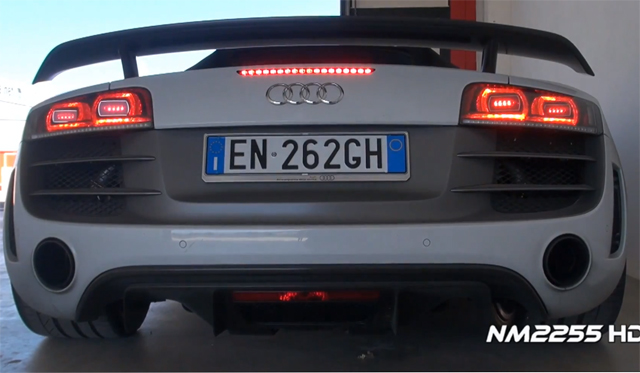 Even though just 333 Audi R8 GT coupes were created, owners are still more than happy to take their German exotics to race tracks around the globe and let lose in Audi's fastest ever production road car, and NM2255 on YouTube was recently lucky enough to go for a ride in one thanks to the Audi driving experience course.
The Lamborghini-derived 5.2-liter V10 engine fitted to the R8 GT pumps out an impressive 552hp and is able to rocket the German supercar to 100kmh in well under 3.5 seconds and onto a top speed encroaching 200mph.
What's more, this raging powertrain produces an incredible exhaust note unlike any other V10-powered supercar and in the following video, that sound is captured perfectly from inside the cabin, from directly behind the exhaust and from the pitlane!