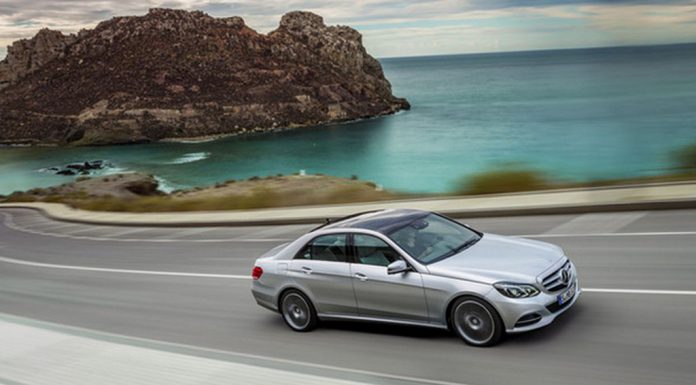 According to a new report originating from Motor Trend, Mercedes-Benz is planning to drop the popular, V8-powered E550 for the 2015 model year in favour of an E400 variant which could utilise and twin-turbocharged 3.0-liter V6 engine.
The current E550 produces 402hp from its 4.7-liter twin-turbo V8, but in order to increase fuel efficiency and cut down on carbon emissions, Mercedes may opt for the 330hp and 350lb-ft of torque E400 in favour of the E550. If this were the case, it'd mean the E63 AMG was the only eight-cylinder powered E-Class vehicle.
This speculated move by the German powerhouse wouldn't be all that surprising as AMG is currently at work developing a twin-turbo, 4.0-liter V8 to take the reins of the outdated 6.2-liter V8 unit fitted to most AMG models.
[Via Motor Trend]