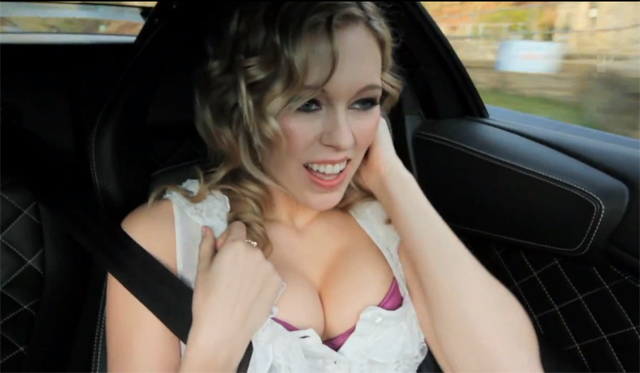 A new road safety campaign advertisement has been released in the U.K. which utilises the recent trend of attractive girls being driven around in Lamborghini's to highlight a serious safety message.
The advertisement utilises a blacked-out 640hp, Lamborghini Murcielago LP640, some twisty country roads and a blonde girl showing a little too much cleavage to underline the point that you should never drive like you're in a supercar unless you can live with the consequences, with the Murcielago eventually crashing before the camera panes around to see that the driving simply took place in a slow Peugeot.
Thanks to the dubstep track during the video, it's pretty apparent that the message is targeted at young drivers, and it's definitely worth a watch, for the safety message of course….