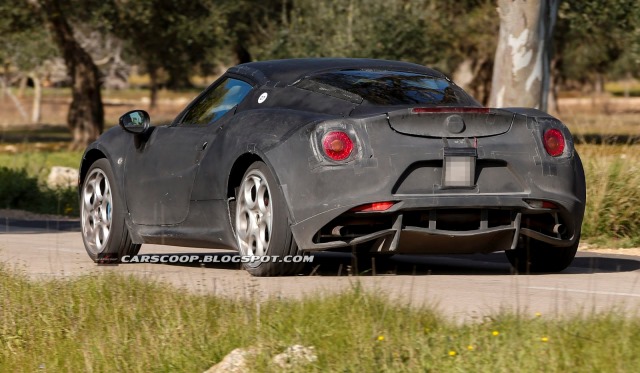 Thanks to a very generous Swiss Alfa Romeo dealer who attended a private meeting for the Italian company early last month, new details have been revealed about the upcoming Alfa Romeo 4C and the selection of special variants which are set to complete the 4C line-up.
Early speculation suggested that the 4C could produce up to 300hp, but it's been confirmed that it'll pump out 237hp from its 1.7-liter turbocharged engine. Furthermore, thanks to the car's lightweight construction, it's likely to tip the scales at less than 1,000kg of 2,200 pounds.
Additionally, the 4C is set to go on sale for 56,000 to 64,000 euros in Switzerland, or from $76,400 U.S. to $87,300 depending on trim level. However, the most exciting news about these new revelations, is that the Alfa Romeo 4C is pinned to be offered in an array of special editions, including a track-only Racing version and road-legal Stradale version both of which will feature 266hp, turbocharged engines upon their simultaneous launches sometime next year.
If all of this interests you, then you better get your cheque book ready, as Alfa Romeo is only set to produce 1,000 coupe's and 1,000 roadster's of the 4C!
[Via Carscoop]