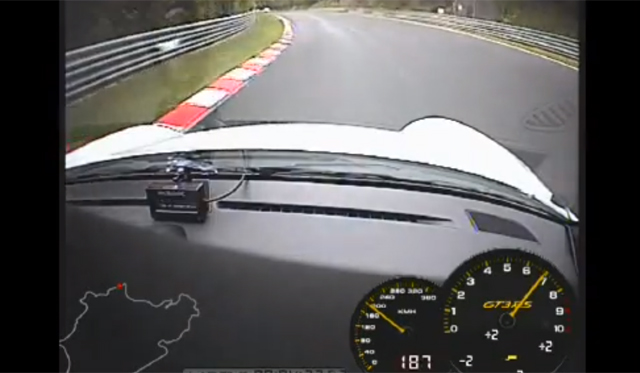 While the Nurburgring-Nordschliefe may be one of the most famous, and most scenic race tracks in the world, it's unfortunately also one of the most dangerous as evidenced by the following on-board footage capturing a Porsche 911 GT3 RS crashing on 'Green Hell'.
While taking a subtle left-hander at approximately 187km/h, the driver reportedly drove over oil and coolant leaked out by a crash which had just occurred around the corner. Consequently, the rear-end swiftly stepped out and the driver was left helpless as the expensive German supercar smashed into the track's barrier.
If that wasn't devastating enough, the car then careened into a parked Mitsubishi Lancer Evolution which was stationary due to the crash just ahead.