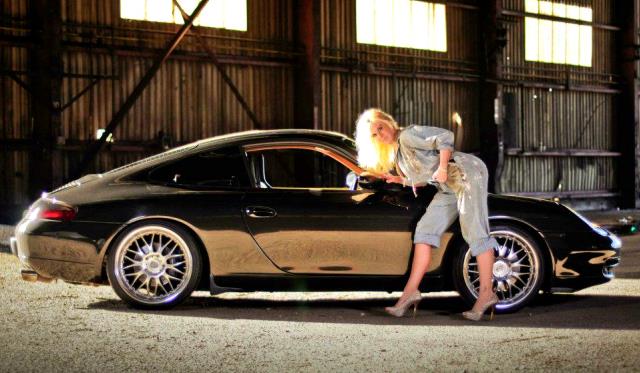 Jody Takagi has quite a number of motor sport titles to her name. She comes from Seattle Washington and as an avid motorsports enthusiast, she has been involved in the motorsport industry for quite a while now. She is a racer, model, consultant, brand ambassador, spokesperson and project manager and marketing specialist, in fact, you name it she has done it.
Out there in the various car forums Jody is known as the "BxtrGrl" a name that could be associated with her race car. She races a Porsche Boxster in the Spectre 341 Challenge hill climb event. Her Boxster, featuring a suitably feminine livery, has seen her win several awards such as the Porsche Club of America Zone 6 Member of the year.
The car is a 2001 Boxster with a V6 that develops 250hp. It has an EVOMS V-flow intake, an EVOMS performance flash, H&R springs and a set of custom painted pink Recaro GT3 seats with matching pink brake calipers.
For most racers and motorsports persons, giving back to the society has always been a trend, as for Jody, she is the founder and organizer of one of the North West's largest exotics cars photoshoots and charity raffle events. The foundation shows benefit PAWS, Shelter Animals, Cystic Fibrosis, Children's Research and Breast Cancer Awareness among others.
Her beautiful photos now find their way to our front page. Multi-talentent, combining beauty and speed, Jody is in the same class as other female racers doing modeling and racing such as Nicole Lyons of NHRA and soon to join NASCAR and Danica Patrick of NASCAR.