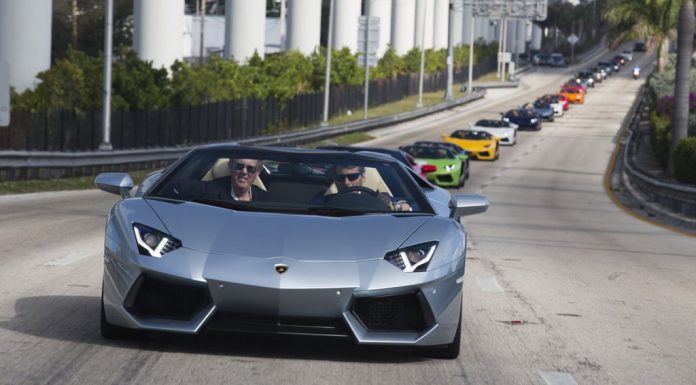 Lamborghini recently kicked off its 50th Anniversary celebrations in Miami, with a huge 50-vehicle parade down Collins Drive in South Beach, where twelve brand new Lamborghini Aventador LP700-4 Roadster's were featured prominently.
The event marked the official debut of the Aventador Roadster in the region, and Lamborghini President and CEO Stephan Winkelmann was on hand to celebrate the display in one of Lamborghini's most successful cities anywhere in the world.
As a matter of fact, Lamborghini's Miami dealership is amongst the company's largest, with its massive area generally being home to dozens of Lamborghini's, if not hundreds on special occasions.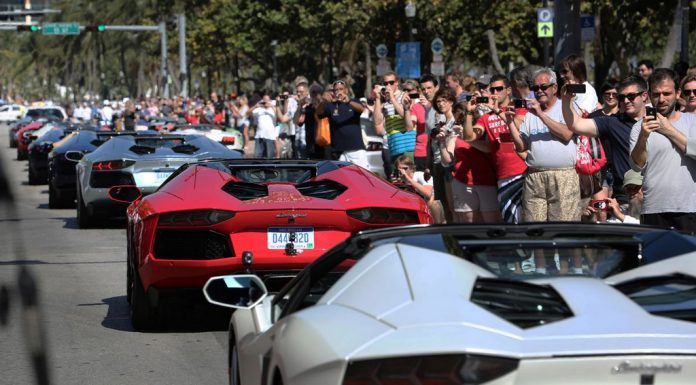 A selection of gorgeous photos and videos of the event have been posted online, so be sure to check them out!