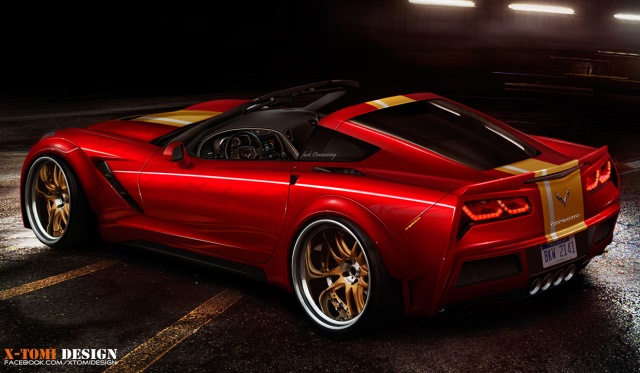 The 2014 Corvette Stingray has seen the best of both worlds in the hands of the critics. Many offer praises for the design and engineering, however, others offer criticisms and suggest it should look slightly different.
Every virtual tuner holds their own opinion. X-Tomi, one such virtual tuner has presented his render of the Corvette Stingray with its top down, a render that shows how the convertible Corvette Stingray would look like.
With an estimated 450hp being produced for its new generation LT1 GM V8 engine, the Corvette Stingray is the most powerful base Corvette yet. Rumours have been circulating that a concept version of the convertible will be displayed at the Geneva Motor Show. We'll have to wait to see whether this is true!