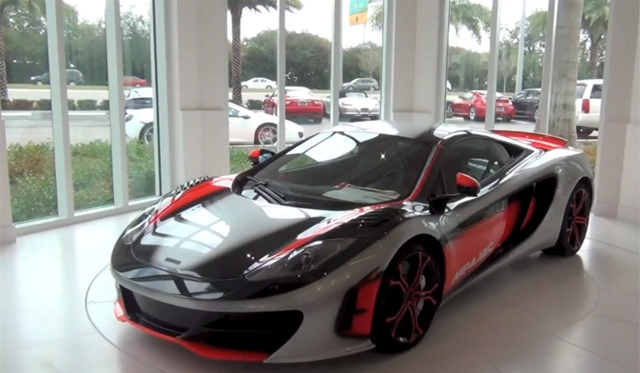 While any petrolhead worth his salt would be able to speak endlessly on the technical achievements of the McLaren 12C, very few would even recongnize the ultra-rare High Sport variant. Originally, an one-off car created by McLaren Special Operations, but demand for the car has pushed production up to a total of nine units worldwide.
The High Sport edition receives various interior and exterior styling details, along with an increase of 75hp over the standard 12C. Exterior modifications, such as the rear bumper and vents are inspired the 12C GT3 race car. In order to maximize available downfornce, the front nose and fascia was redesigned to enable less drag at high speed, without sacrificing any performance gained from increased downforce.
Pricing details have not been made publicly available, but the smart money points to a premium of at least 50% over the standard list price of $230,000. In the beginning, only five models were produced, but according to the video below, the video guy claims that nine models are currently sitting at various corners of the world.
Check out the video for a look at one of the rarest cars on sale today. And, if you've got the money, this one appears to be for sale in the Tampa Bay area of Florida. Better get it quick!